Science, Technology, Engineering and Mathematics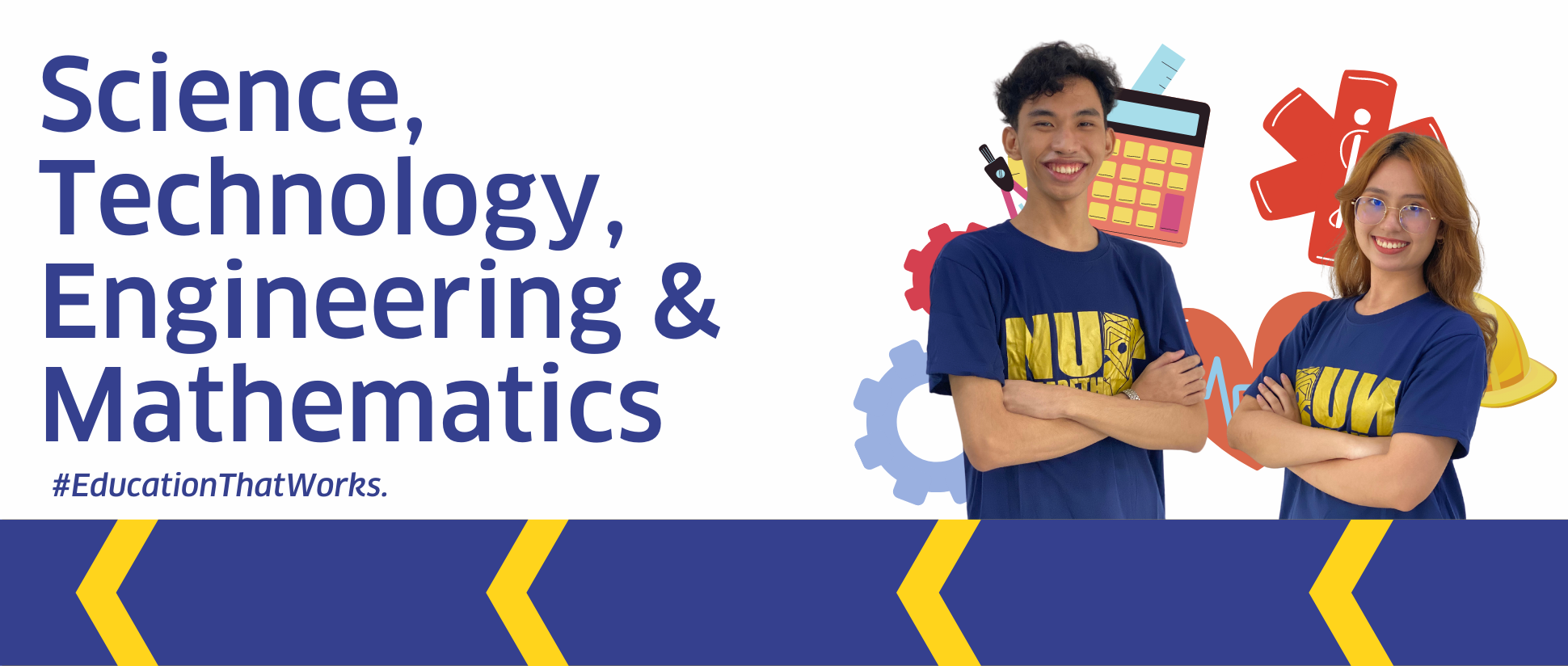 STEM is designed to prepare students to utilize science, math, engineering, and technology to solve real-life problems to advance national development and contribute to world progress.
Students who choose this path are exposed to skills in analyzing data, conducting research, combining academics with technology, and innovation. STEM courses are based on learner-centered curricula in which students learn global skills, competencies, and knowledge, including work and life values prerequisites to successful career paths.
Courses to Take After Senior High School
SHS graduates of the Science, Technology, Engineering, and Mathematics strand can enroll in the following undergraduate courses:
BS Medical Technology / Medical Laboratory Science
BS Nursing
BS Pharmacy
BS Architecture
BS Environmental Planning
BS Computer Science
BS Computer Engineering
BS Civil Engineering
BS Electrical Engineering
BS Electronics Engineering
BS Environmental and Sanitary Engineering
BS Mechanical Engineering
Dental Hygiene NC IV
Dental Laboratory Technology NC IV
Doctor of Dental Medicine