Accountancy, Business and Management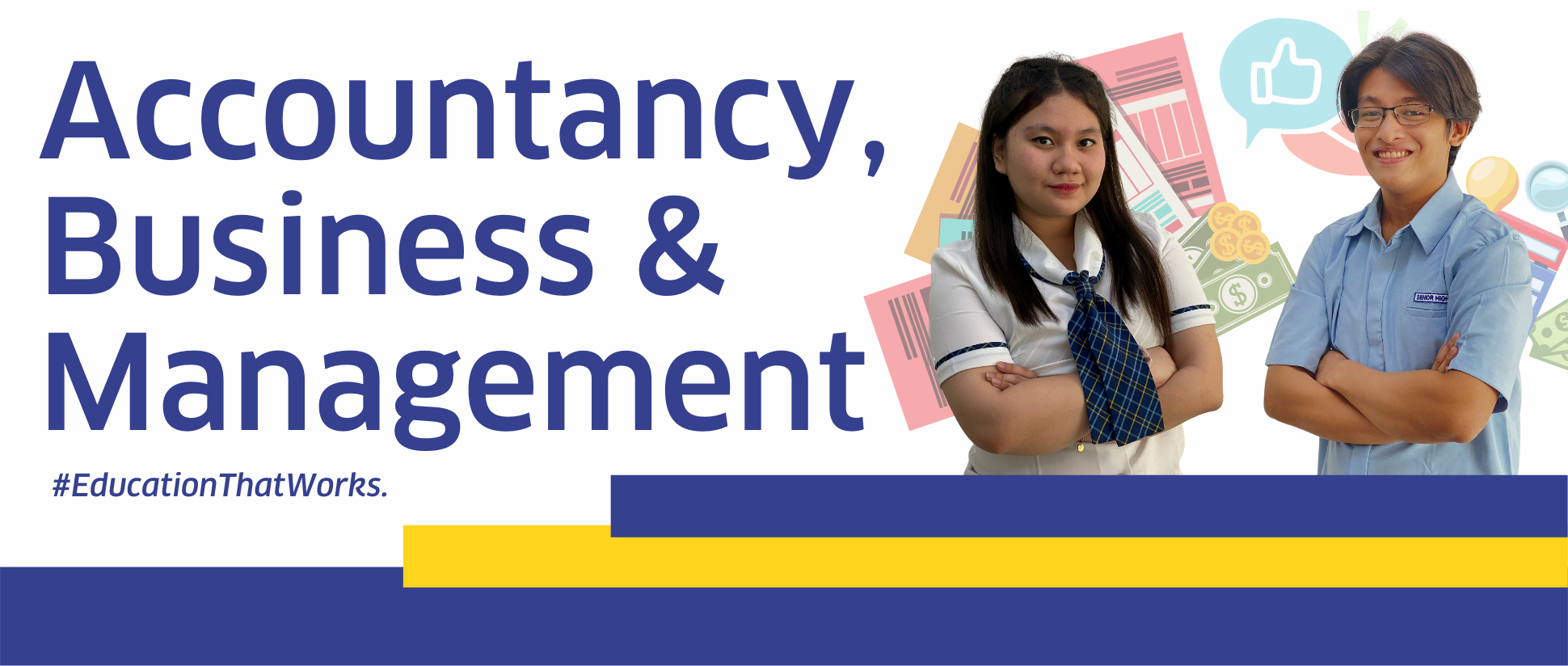 ABM strand prepares future business professionals to be creative, analytic, organized, and innovative. ABM subjects introduce students to accounting, finance, and business management concepts.
Students who choose this path will be prepared to become future accountants, entrepreneurs, and business leaders vital to the local and national economy's progress, growth, and development. ABM courses are a combination of application and practical skills that allow students to be familiar with the corporate environment and be globally competitive.
Courses to Take After Senior High School
SHS graduates of the Accountancy, Business, and Management strand can enroll in the following undergraduate courses:
BS Accountancy
BS Accounting Information System
BS Business Administration Major in Financial Management
BS Business Administration Major in Marketing Management
BS Hospitality Management
BS Management Accounting
BS Real Estate Management
BS Tourism Management