WELCOME TO THE
NATIONAL UNIVERSITY
Home of the nation builders.
For more than 123 years, National University has been recognized for its academic excellence which has formed the country's most successful movers and shakers in various industries.
As an institution, we continue to evolve and expand by making education accessible within your reach.
We're in the business of securing your future and elevating the future of our nation through Education that works.
National University Philippines secures a QS 3 Star Rating Overall!
What is QS Stars Rating?
The QS Star Rating assesses higher education institutions based on global standards and best practices, emphasizing the institution's strengths and fields of expertise, leading to increased international recognition, quality improvement, and enhanced student recruitment practices.
NU thanks its students, faculty & employees, and the rest of the community for being its partners in its journey towards excellence!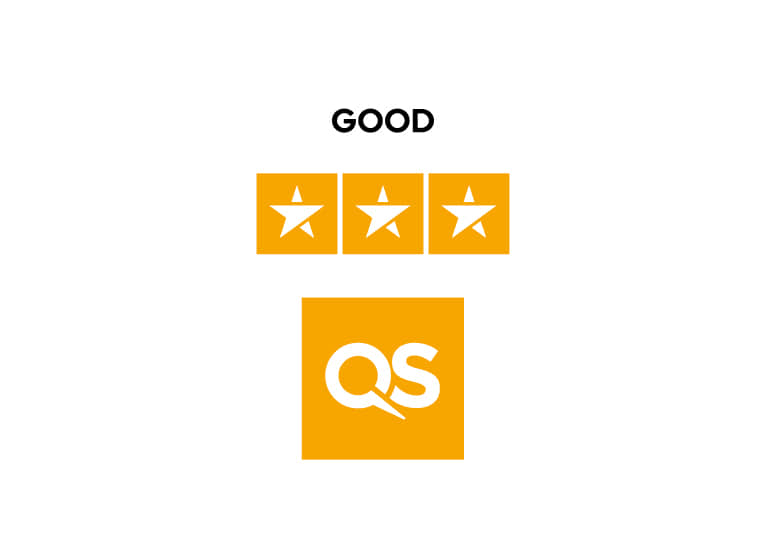 Events in December 2023
Sun

Sunday

Mon

Monday

Tue

Tuesday

Wed

Wednesday

Thu

Thursday

Fri

Friday

Sat

Saturday

November 27, 2023

(4 events)

2nd Term 2024

2nd Term 2024

Late Enrollment of New, Continuing, and Returning Students

Load Revision, Merging and Dissolution

November 28, 2023

(4 events)

2nd Term 2024

2nd Term 2024

Late Enrollment of New, Continuing, and Returning Students

Load Revision, Merging and Dissolution

November 29, 2023

(4 events)

2nd Term 2024

2nd Term 2024

Late Enrollment of New, Continuing, and Returning Students

Load Revision, Merging and Dissolution

November 30, 2023

(5 events)

2nd Term 2024

2nd Term 2024

Late Enrollment of New, Continuing, and Returning Students

Load Revision, Merging and Dissolution

Bonifacio Day

December 1, 2023

(4 events)

2nd Term 2024

2nd Term 2024

Late Enrollment of New, Continuing, and Returning Students

Load Revision, Merging and Dissolution

December 2, 2023

(4 events)

2nd Term 2024

2nd Term 2024

Late Enrollment of New, Continuing, and Returning Students

Load Revision, Merging and Dissolution

December 3, 2023

(4 events)

2nd Term 2024

2nd Term 2024

Late Enrollment of New, Continuing, and Returning Students

Load Revision, Merging and Dissolution

December 4, 2023

(4 events)

2nd Term 2024

2nd Term 2024

Late Enrollment of New, Continuing, and Returning Students

Load Revision, Merging and Dissolution

December 5, 2023

(4 events)

2nd Term 2024

2nd Term 2024

Late Enrollment of New, Continuing, and Returning Students

Load Revision, Merging and Dissolution

December 6, 2023

(4 events)

2nd Term 2024

2nd Term 2024

Late Enrollment of New, Continuing, and Returning Students

Load Revision, Merging and Dissolution

December 7, 2023

(4 events)

2nd Term 2024

2nd Term 2024

Late Enrollment of New, Continuing, and Returning Students

Load Revision, Merging and Dissolution

December 8, 2023

(5 events)

2nd Term 2024

2nd Term 2024

Late Enrollment of New, Continuing, and Returning Students

Load Revision, Merging and Dissolution

Feast of the Immaculate Conception

December 9, 2023

(6 events)

2nd Term 2024

2nd Term 2024

Late Enrollment of New, Continuing, and Returning Students

Load Revision, Merging and Dissolution

Last day of Enrollment Withdrawal of Continuing, Returning and New Students

Last day of Enrollment Withdrawal of Late Enrollees

December 10, 2023

(2 events)

2nd Term 2024

2nd Term 2024

December 11, 2023

(3 events)

2nd Term 2024

2nd Term 2024

Official Dropping

December 12, 2023

(3 events)

2nd Term 2024

2nd Term 2024

Official Dropping

December 13, 2023

(3 events)

2nd Term 2024

2nd Term 2024

Official Dropping

December 14, 2023

(3 events)

2nd Term 2024

2nd Term 2024

Official Dropping

December 15, 2023

(3 events)

2nd Term 2024

2nd Term 2024

Official Dropping

December 16, 2023

(3 events)

2nd Term 2024

2nd Term 2024

Official Dropping

December 17, 2023

(3 events)

2nd Term 2024

2nd Term 2024

Official Dropping

December 18, 2023

(3 events)

2nd Term 2024

2nd Term 2024

Official Dropping

December 19, 2023

(3 events)

2nd Term 2024

2nd Term 2024

Official Dropping

December 20, 2023

(3 events)

2nd Term 2024

2nd Term 2024

Official Dropping

December 21, 2023

(3 events)

2nd Term 2024

2nd Term 2024

Official Dropping

December 22, 2023

(3 events)

2nd Term 2024

2nd Term 2024

Official Dropping

December 23, 2023

(3 events)

2nd Term 2024

2nd Term 2024

Official Dropping

December 24, 2023

(3 events)

2nd Term 2024

2nd Term 2024

Official Dropping

December 25, 2023

(4 events)

2nd Term 2024

2nd Term 2024

Official Dropping

Christmas Day

December 26, 2023

(3 events)

2nd Term 2024

2nd Term 2024

Official Dropping

December 27, 2023

(3 events)

2nd Term 2024

2nd Term 2024

Official Dropping

December 28, 2023

(3 events)

2nd Term 2024

2nd Term 2024

Official Dropping

December 29, 2023

(3 events)

2nd Term 2024

2nd Term 2024

Official Dropping

December 30, 2023

(4 events)

2nd Term 2024

2nd Term 2024

Official Dropping

Rizal Day

December 31, 2023

(4 events)

2nd Term 2024

2nd Term 2024

Official Dropping

Last Day of the Year

January 1, 2024

(4 events)

2nd Term 2024

2nd Term 2024

Official Dropping

New Year's Day

January 2, 2024

(3 events)

2nd Term 2024

2nd Term 2024

Official Dropping

January 3, 2024

(3 events)

2nd Term 2024

2nd Term 2024

Official Dropping

January 4, 2024

(3 events)

2nd Term 2024

2nd Term 2024

Official Dropping

January 5, 2024

(3 events)

2nd Term 2024

2nd Term 2024

Official Dropping

January 6, 2024

(3 events)

2nd Term 2024

2nd Term 2024

Official Dropping