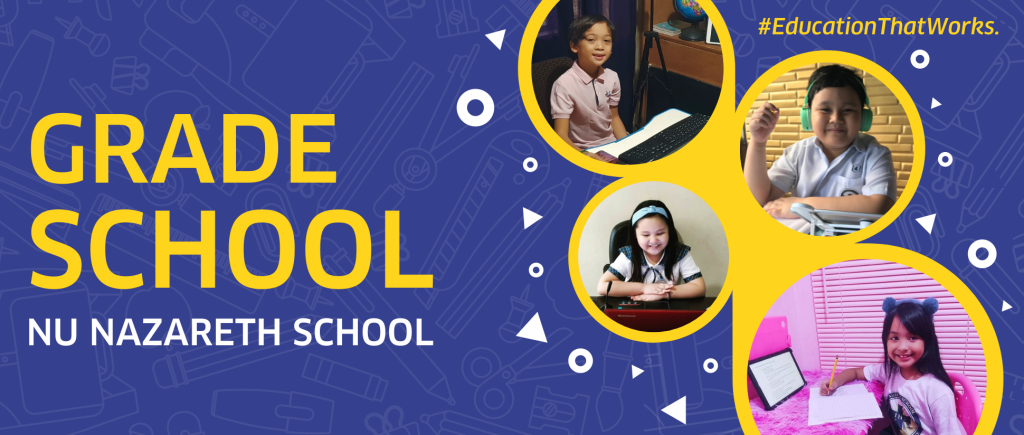 What's unique about our Grade School Program?
The Grade 1 to Grade 3 program focus on literacy and holistic learning which serves as the foundation for literature-based teaching and curriculum integration. Classes are in a self-contained set-up for nurturing the holistic growth of the students.
The Grades 4 to Grade 6 program enables students to understand the importance of meaningful connections with other people and show confidence in expressing one's ideas and creativity.
Learning Delivery Mode
NUNS will adopt a Blended Learning instruction delivery for SY2022-2023 which is a combination of Remote Learning and Face-to-Face Classes.
Requirements for Grade School
Grade 1: Must be 6 years old by October 30, 2022
Form 138 (Report Card)
Certificate of Good Moral Character
Birth Certificate (Photocopy, original PSA copy needed for validation)
Baptismal Certificate (Photocopy, original copy needed for validation)