Humanities & Social Sciences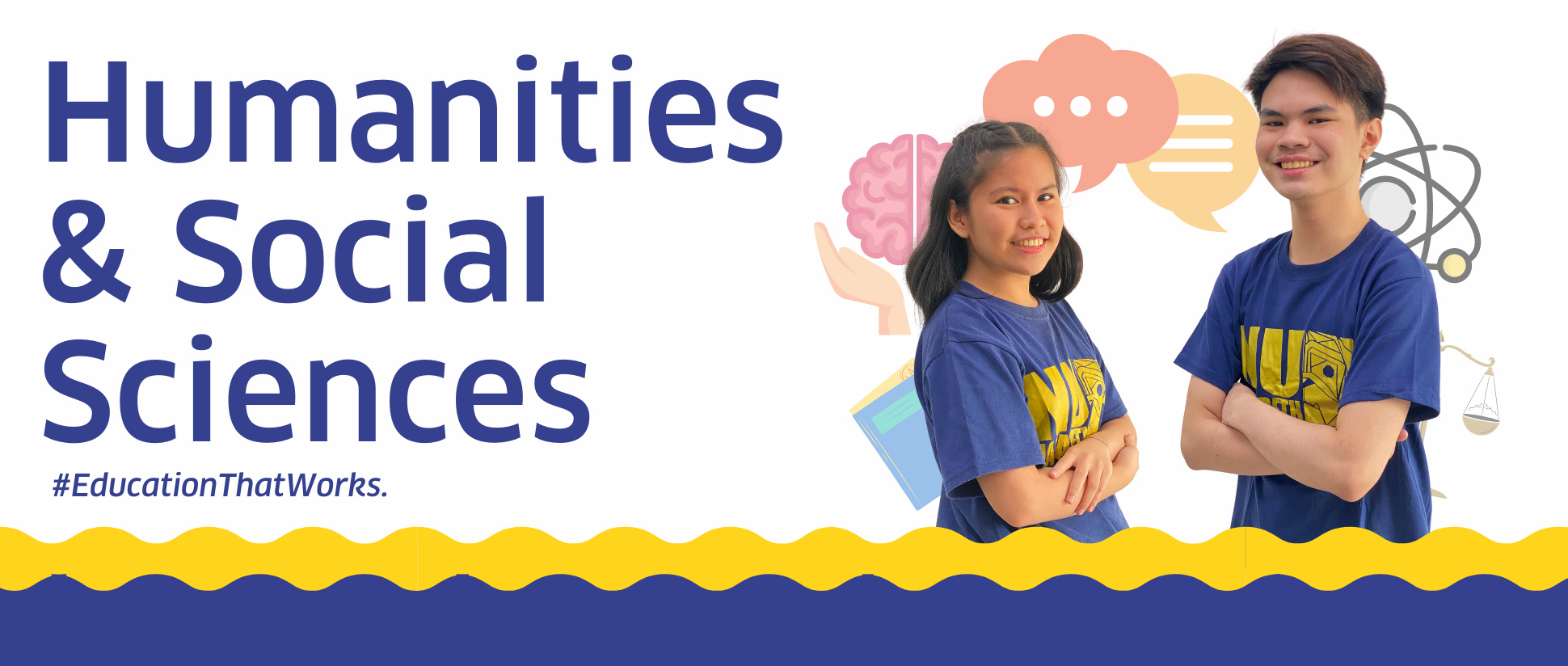 HUMSS strand is designed to expand the students' skills in understanding individuals and society. It develops a deeper understanding of societal issues and the dynamics of human conditions.
Students who choose this route will have a better appreciation and knowledge of culture, society, politics, art, and literature that provides a closer look into the interplay of different aspects of society. HUMSS courses equip students to understand various people's life perspectives, analyze and create objective opinions about individuals, organizations, politics, culture, technology, and religious beliefs.
Courses to Take After Senior High School
SHS graduates of the Humanities and Social Sciences strand can enroll in the following undergraduate courses:
Bachelor of Elementary Education
Bachelor of Secondary Education major in English
Bachelor of Physical Education
AB Political Science
BA Communication
BA English Language Studies
BS Psychology