Lady Bulldog Jaja Santiago secures spot in PH Volleyball Team's "Magnificent 7"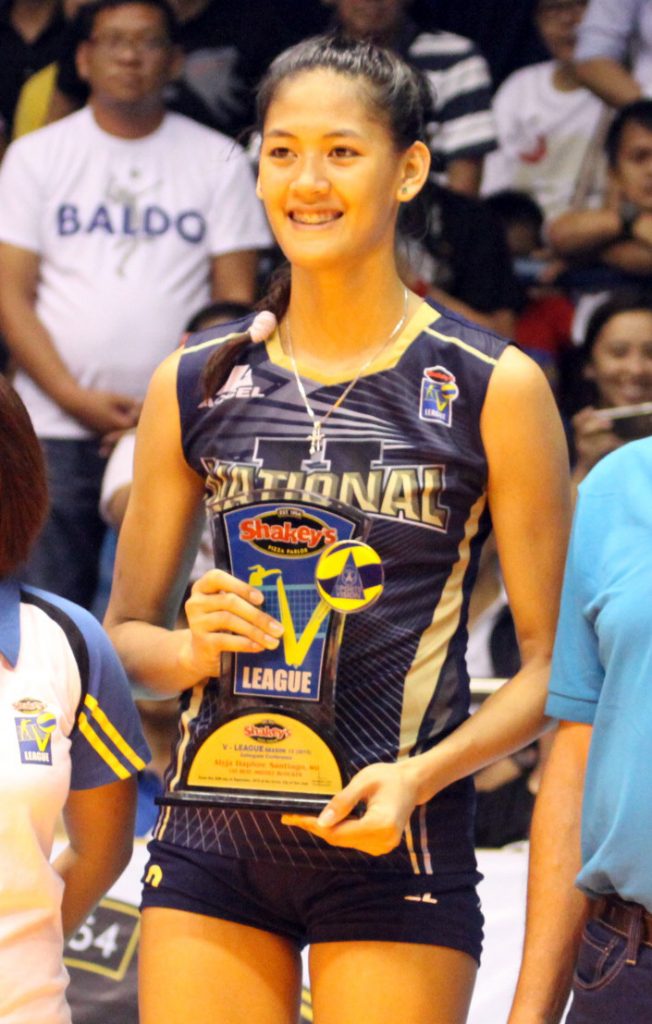 Another proof Nationalians have world-class talent.
National University Lady Bulldogs stalwart Jaja Santiago was formally announced as the fifth member of the elite team that will compete for the Philippines in the FIVB Women's Club World Championship set at the Mall of Asia Arena on October.
With this, Santiago officially became a member of the 'Magnificent 7' or the only 7 local players that can participate in the five-day spike fest in Manila.
The 6-foot-5 Lady Bulldog middle blocker was awarded with the golden ticket by PSL President Ramon Suzara and Chairman Philip Ella Juico during the official launch of the Foton squad that will campaign in the AVC Asian Women's Club Championship.
Santiago who is currently playing for Foton Tornadoes in the Philippine Superliga was believed by many to be 'an automatic' member of the Philippine team because of her height and skills.
In an interview with ABS-CBN Sports, PSL Chairman Suzara said the 20-year old Santiago truly deserves to be part of the PSL All-Star team for being one of the very few Filipino players who has a deadly combination of talent, height, length and athleticism.
"She's young, she's athletic, she's talented and overflowing with potential. We're so glad to have Jaja on board. We expect her to gain massive experience playing against the best players in the world and serving as our country's cornerstone in future major international tournaments." said Suzara.
Santiago said making it to the team is such an honor and she is very much delighted with the new assignment and opportunity.
"This is a big boost to my volleyball career. I'm so thankful and blessed that the PSL trusted me to be part of the team. I will do my best to come up with a good performance and make our country proud."
Santiago will play for the Philippine women's volleyball team along with other 'Magnificent 7' members — Rachel Ann Daquis, Jovelyn Gonzaga, Kim Fajardo, Frances Molina and another former Lady Bulldog Jennylyn Reyes.