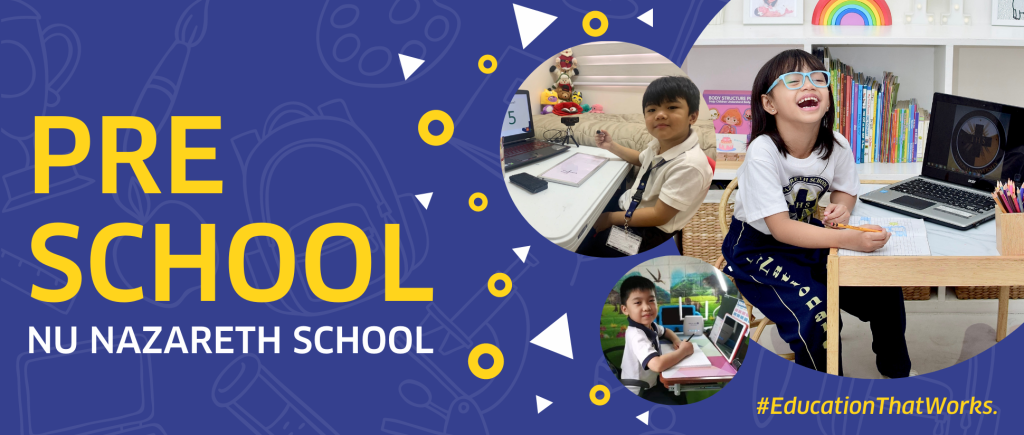 What's unique about our Pre-School Program?
Pre-school year is known as the formative phase of our student's childhood. NU Nazareth School implements a literary-based curriculum which will help the pre-school students to develop their vocabulary, reading comprehension, language growth and most especially the love for reading.
Pre-school classes start the week with different stories and the chosen literary piece will be integrated to the different lessons for each subject. NU Nazareth School believes that kids can do more. That's why we offer various activities that will surely showcase the best that they got.
Learning Delivery Mode
NUNS will adopt a Blended Learning instruction delivery for SY2022-2023 which is a combination of Remote Learning and Face-to-Face Classes.
Requirements for Pre-School
Nursery: Must be 4 years old by October 30, 2022
Kinder: Must be 5 years old by October 30, 2022
Birth Certificate (Photocopy, original PSA copy needed for validation)
Baptismal Certificate (Photocopy, original copy needed for validation)