National University to Launch Heritage Book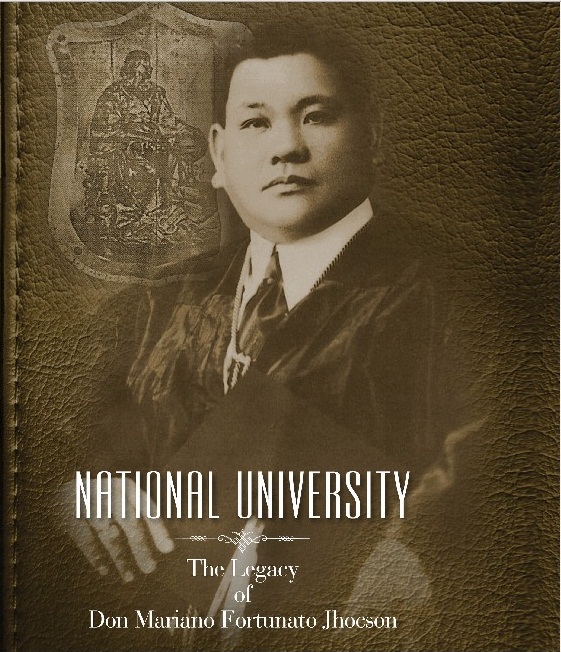 The National University is set to launch the school's first heritage book this coming Thursday, March 17, 9AM at the university's Saint Pedro Calungsod Chapel.
The coffee table book entitled "National University: The Legacy of the Founder, Don Mariano Fortunato Jhocson", will feature the university's interesting history and development through the years.
According to the Heritage Book Project Head Dr. Estrellita Gruenberg, there are important stories about the university that have to be shared most especially with the students.
"It's very important that people know what the story of National University is, from the beginning, from the time it was founded in 1900, up to the present."
Aside from texts, the book contains black and white, sepia and colored photographs of events, people and milestones that happened in the university.
The launching will also be held simultaneously with Don Mariano Jhocson's 88th death anniversary commemoration on Thursday. A Eucharistic mass will be held, to be followed by a short program where National U President /CEO Teodoro Ocampo is expected to deliver a message about the heritage book. Members of the Heritage Committee will also share how the book was made and the NU Core Values that are emphasized in the book.
"The book will tell them the Nationalian core values which are very important for everybody in NU, from administrators, to faculty, to employees." Dr. Gruenberg stated.
The coffee table book is through the collaborative efforts of the Heritage Committee headed by Dr. Estrelita V. Gruenberg with members Architect Ma. Lourdes C. Gaite, Engineer Carla J. Falconit and LRC Director Editha Alamodin.