National U, SM Prime host 1st NCR Students Business Summit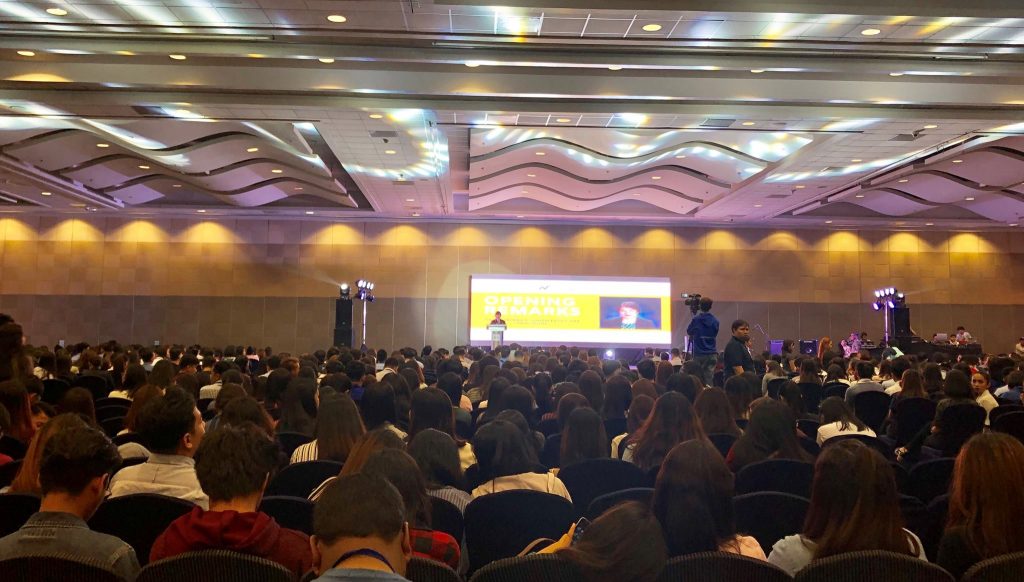 National University, in partnership with SM Prime Holdings Inc. and Philippine Council of Deans and Educators in Business (PCDEB) successfully held the first-ever NCR Students' Business Summit last March 6, 2019 at the SMX Convention Center in Pasay City.
With the theme, "Building Business Leaders through Virtual Enterprise and Mobility", over 2000 business, IT and Psychology students from different universities around the metro and nearby provinces attended the event which featured a job-fair in the morning with SM Group of Companies and a business forum in the afternoon.
According to College of Business and Accounting Dean Ma. Teresa Gonzales, the event is timely because we are now at the on-set of industrial revolution.
"Business nowadays are not only relying on reports made by humans alone, but we give more reliability on reports that are generated with the use of technology. Since your generation is known as the technology driven-people, today's theme is very timely, [because this will be] an opportunity for all of our students to assess and explore how they will become business leaders by establishing their virtual enterprise in the future."
Invited to speak in the business summit are PCDEB president Dr. Victor David who tackled the dangers of illegal drugs, PACSB president Dr. Amado Magsino who talked about the Passage to ASEAN (P2A) and its effect in the Philippines and Prof. Allan Barcelona, president of Virtual Business Inc., who discussed the subject "Building Business Leaders".
Students were also given the chance to know more from the speakers through a question and answer portion and were entertained by "This Band" after the summit.