National U hosts Psychological Association of the Philippines' national convention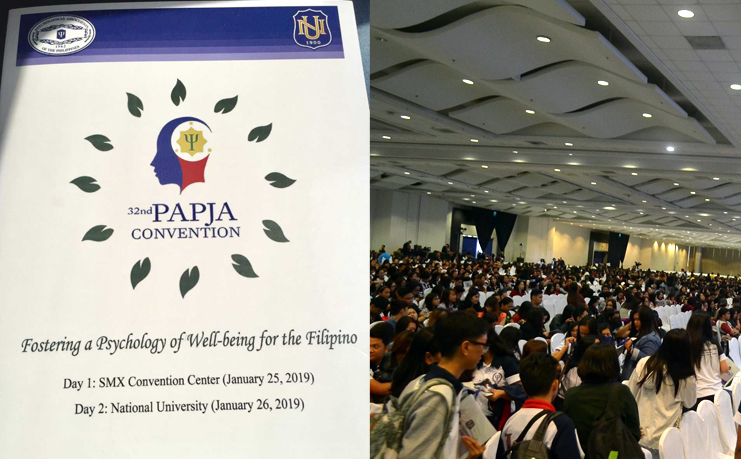 `
National University successfully hosted the 32nd Annual Convention of the Psychological Association of the Philippines – Junior Affiliates last January 25-26, 2019 in SMX Convention Center and National University. With the theme, "Fostering a Psycholology of Well-being for the Filipino", NU takes pride in co-hosting the biggest gathering of psychology majors in the Philippines.
The two-day event featured plenary sessions in the morning of January 25 while slated in the afternoon were competitions such as quiz bee, dance contest and thesis and community extension engagement project competition all held at SMX Convention Center. One of the highlights of the first day is the keynote speech of Outstanding Psychologist Awardee Dr. Ma. Regina Hechanova-Alampay where she talked about the role of psychology in public mental health. Meanwhile, the second day featured 155 seminar/workshops about the different fields of psychology. More than 6000 delegates attended the workshops that was simultaneously done inside the university.
According to NU psychology department chair and professor Arnel Diego they are happy that PAP expressed satisfaction in National U. "PAP applauded us for successfully hosting the convention, we did not encounter any problem unlike the previous years." Prof. Diego shared.
Due to the success of the two-day event, PAP says it is looking to tap National University to host again next year.