National U hosts fourth edition of architectural conference "Haligi"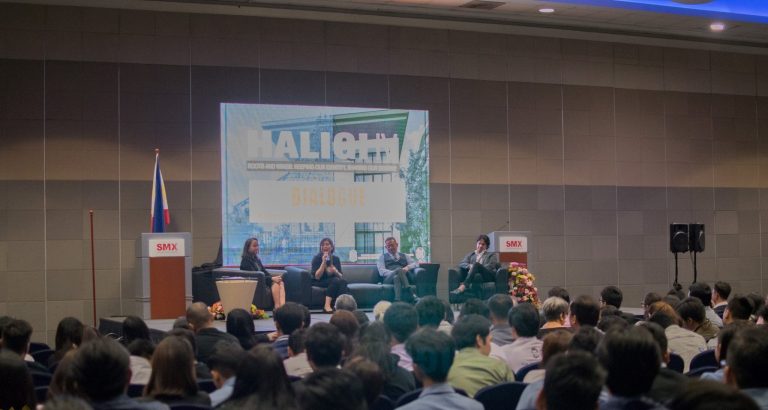 National University's College of Architecture successfully hosted another edition of "Haligi" last March 7, 2019 at the SMX Convention Center in Pasay City. Now on its fourth year, Haligi is an annual event hosted by the NU-College of Architecture which features prominent personalities in the field of Architecture, where they talk about current issues, trends and developments in the industry.
This year's theme, "Roots and Wings: Keeping Your Identity, Sharing Our Destiny" featured five homegrown architects who are successful not just in the Philippines but in the international field.
Invited to speak in the event are SpaceFabrik's principal architect Ar. Stephanie Joyce Tan-Branqquinho, Budji + Royal Architecture + Design's Ar. Royal Christopher Pineda who talked about Modern Filipino Architecture and Design, Ar./ENP. Joel Luna who discussed Planning and Design Provocations on 21st Century Urbanism in Metro Manila, Visionarch's Ar. Daniel Terence Yu who tackled Life Centric Architecture and Roy Salazar Mendoza who shared his thoughts on the topic Identity, Influence and Impact.
According to College of Architecture dean Ar. Chona Ponce, this is the first time the event was opened not just to Architecture students from other schools but also to practicing professionals to help them earn CPD points. They are also happy with the turnout with more than 800 participants attending the one-day event. "Of all the Haligi events, we believe this is the best because the speakers are all homegrown, plus the reception of the attendees was really warm, they were actively participating in the discussion." Dean Chona said.
Fifth year NU Architecture student Ren Quimson also shared that he felt inspired after listening to the talks. "Haligi taught us about widening our concepts. As an Architecture student, this also gave us ideas for our upcoming projects, and someday when I become an architect, I can apply what I learned in our field."
Aside from the talks, this year's event also featured a special tribute to 2018 National Artist for Architecture Francisco "Bobby" Mañosa who passed away last February 20.
Photo from: UAPSA NU