National U joins UP Diliman, Computing Society of PH to host AsiaLex 2016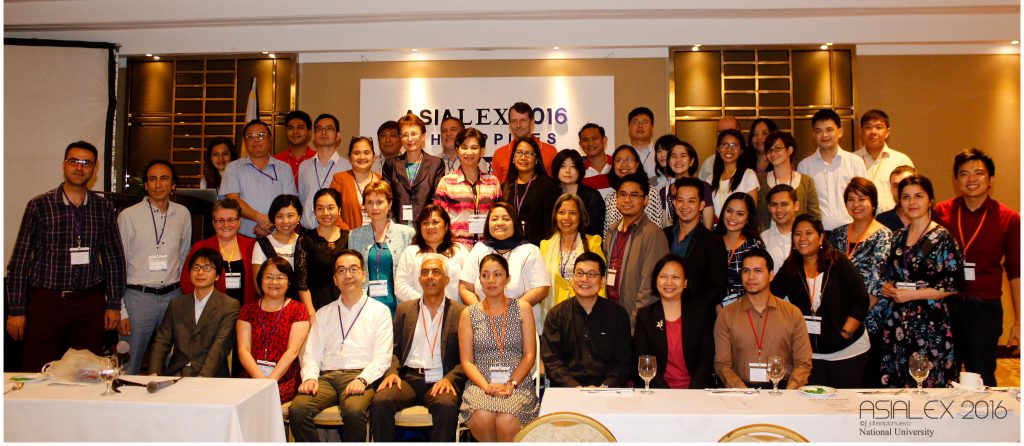 The National University, together with University of the Philippines-Diliman Department of Linguistics and Computing Society of the Philippines, successfully organized the 10th International Conference of the Asian Association for Lexicography also known as AsiaLex 2016. Held at the Century Park Hotel in Manila, Philippines last June 1 to 3, the event was well-attended by linguists, lexicographers, researchers, educators and dictionary-lovers from all over the world.
With its theme, "Advancing Language Teaching with Lexicography and Corpus-Building", the conference aimed to present the current trends and practices in lexicography and corpus-building and promote the use of lexicography and corpora in language learning.
According to National University Vice President for Academic Affairs and AsiaLex Vice President Rachel Editha Roxas, the conference also brought in the computational means of representing languages.
"As the core venue for communication begins with lexicography, many researchers and research groups focus on the generation of knowledge on the representation and possibly, the automation of the use of this science for language development, for corpus-building and for other fields such as education", Roxas stated.
Among those discussed are innovative approaches in lexicography, lexicography in the Philippines, Asian vocabulary and the history of lexicography.
National U students and faculty members also participated in the event where they presented their works and studies.
4th year Computer Science student Nove Ellema and other students from NU presented the Bi-directional English-Hiligaynon statistical machine translation study. According to the young Nationalian, he is delighted to be part of the event.
"What I need in my course are text sources, so the dictionaries that are available and those shared to us in this event, we can use that in our corpus-building", Ellema said.
Aside from Ellema's group's work, National U students also participated by sharing their researches regarding the complexity, accuracy and fluency in ENL, ESL and EFL learners' argumentative writing, Twitter corpus analysis towards monitoring traffic in the Philippines, 2016 Philippine presidential election and the development of twitter sentiment lexicon, analysis of Filipino colloquial, formal and slang terms and computational description of Filipino tweets.
This is the first time the AsiaLex conference is held in the Philippines.
AsiaLex was concluded by a city tour and cultural show held at Intramuros, Manila.