National U holds Summer Sports Clinic for kids and teens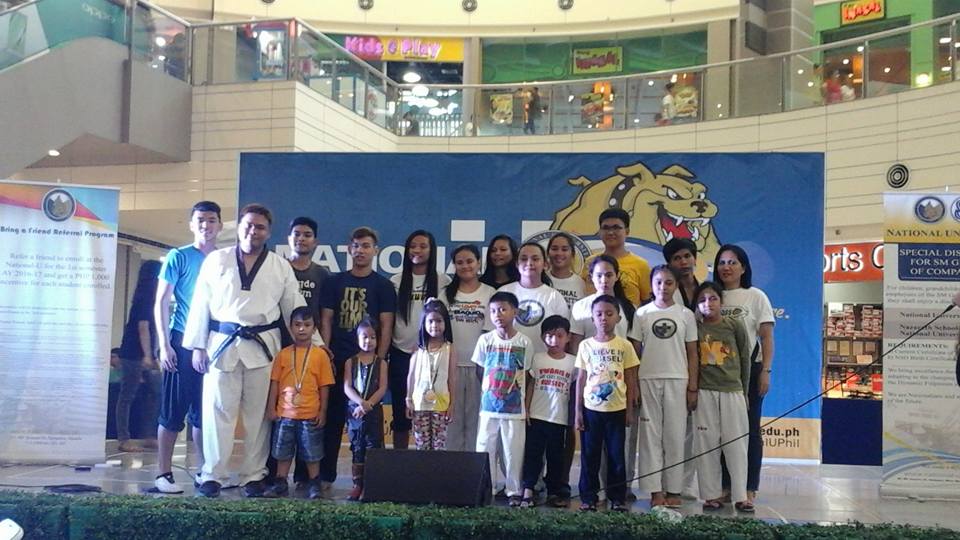 The National University, in partnership with SM City Novaliches held a summer sports clinic for kids and teens last Saturday, April 23 at SM City Novaliches Events Center.
The event, which aspired to promote health and a productive summer vacation, was part of SM Malls' Summer Fun 2016. "It aimed to encourage kids among others, to learn and explore new things outside the school and instill in them the principle of discipline and teamwork through sports." said Robelyn Bañes, SM City Novaliches' Marketing Officer.
More than 20 kids and teens joined the sports clinic. NU Taekwondo team taught the participants the basic punches and kicks in taekwondo such as stretch kick, front kick, out-and-in and in-and-out kick. Participating kids, teens and members of NU Taekwondo team also displayed what they learned through a friendly sparring that was well-applauded by the audience at the event.
On the other hand, the kids also learned some basic dance grooves that the National U Underdawgs, the university's street dance group, readily and delightedly taught.
Some of the attendees were given a medal, courtesy of National University, to recognize their participation in the event.
NU Taekwondo team coach, Anthony Samia, shared that taekwondo not only helps the kids and teens achieve great form and healthy body, it also instills discipline. "In Taekwondo kasi, we also teach the kids discipline. You see, every after the game, magba-bow, magha-handshake sila, gusto natin ma-develop yung sportsmanship and discipline nila." Coach Samia said.
The NU Taekwondo team is currently holding a summer sports clinic at the university, every Monday, Wednesday and Friday.