National U hailed over-all champs in Accenture's "Program the Future Campus Challenge"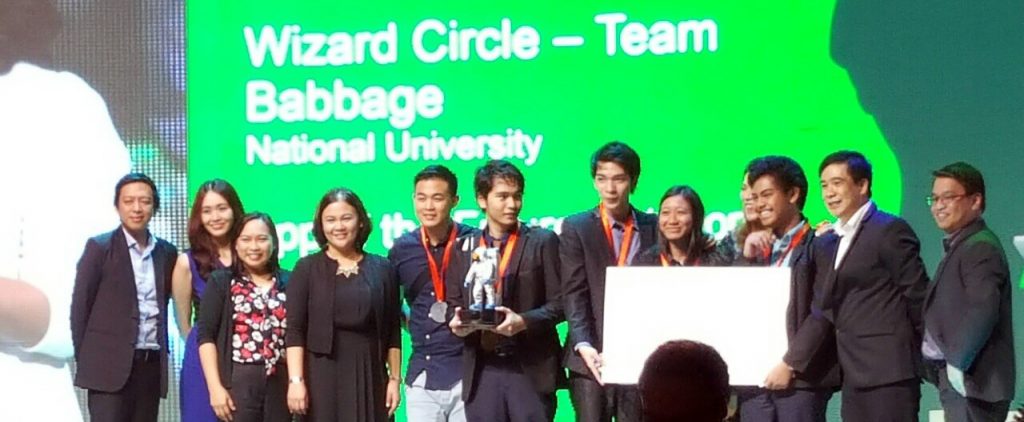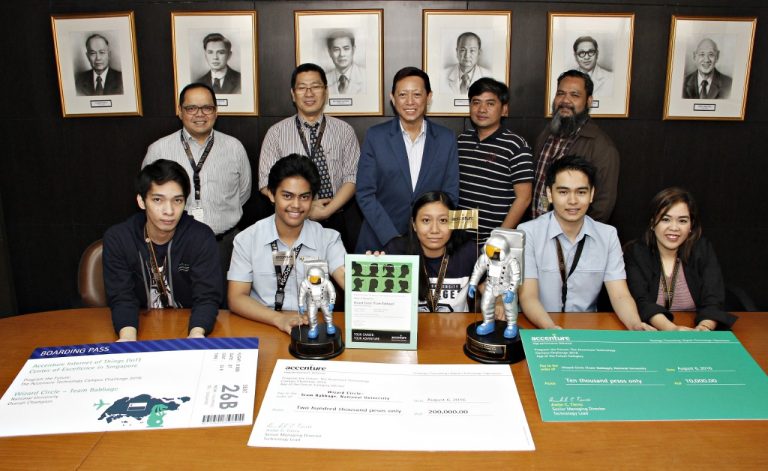 The National University-College of Computer Studies students emerged as the over-all champions in the recently concluded games and app-making contest organized by the leading global professional services company, Accenture.
Dubbed as "Program the Future: The Accenture Technology Campus Challenge 2016", encouraged college students and fresh graduates to make a greater impact on the Philippine economy by helping small businesses prosper through technology.
National U's Wizard Circle:Team Babbage composed of 4th year Information Technology students Stephen Vinuya, JV Baluyut and Eugene Dumlao and 3rd year IT student Arianne Tablante were hailed as the over-all champs in the contest.
With the app "Agent Tracer PRO", the four promising IT students created an application that can help business owners track their employees in the field.
National U bested 180 entries from top IT education schools in the country.
Our NU students and their adviser, Prof. Angelique Lacasandile, have been awarded ₱210,000.00 and a trip to Accenture's Internet of Things (IoT) Center of Excellence in Singapore.
College of Computer Studies Dean Robby Manuel was overjoyed over this achievement.
"We are happy because this only proves that we are doing something better now for the past year and half. We improved the focus [on students], the monitoring, which is very, very important and the exposure of the students are becoming better now."
The proud dean also shared that the college revised their curriculum to improve the level of competency of the students and professors.
"We started a pool of talents among our students; we put them into different areas according to their expertise. We conducted trainings last summer and continuous 'yun, every week, they have exercises."
Dean Manuel revealed that this will not be their last competition this year as they are set to join two major contests: The Android Masters and ACM programming competition on October and December.