Fil-Am cager and top NBA prospect Jalen Green visits National U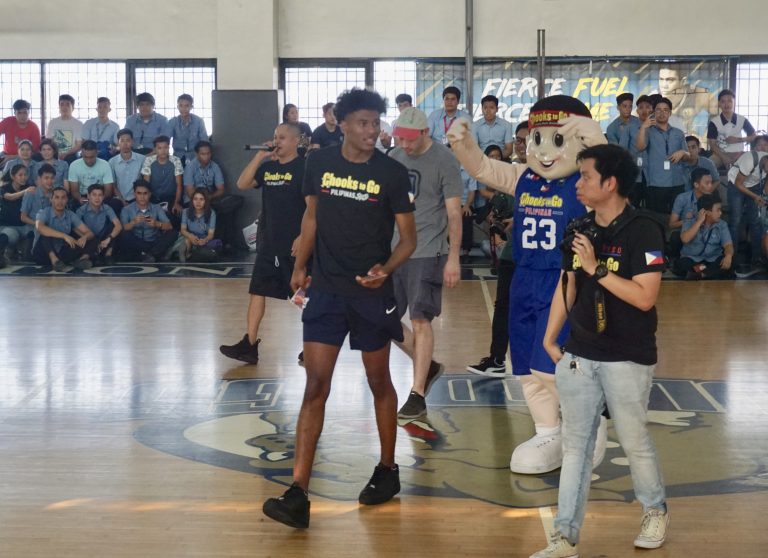 Top NBA prospect and Filipino-American basketball player Jalen Romande Green experienced the warm welcome and cheers of the NU community during his meet-and-greet at the NU Gymnasium last Friday, March 22, 2019.
The 17-year old Green, who is here in the Philippines to play for the Fil-Am Sports team, dropped by the National U to promote the SM-NBTC All-Stars game which transpired last Saturday.
A 3×3 exhibition game featuring the NU Men's and Women's Basketball Team players — Dave Ildefonso, Shawn Ildefonso, and Patrick Yu and Kate Pingol, Melody Cac, and Mayu Goto, respectively. The women's team emerged victorious in the friendly match.
After the exhibition, Green shared giveaways with the fans and showed-off his leaping abilities with a tenacious dunk. During his interview he left an inspiring message for the Filipino youth, "Focus, even if nobody's looking".
Green, the 2018 FIBA U-17 World Cup MVP is trying to get all the needed court exposure as he is expected to join the NBA draft next year. – report from Ardy Delfin