Nationalian bags 2019 AGORA Youth Service Excellence award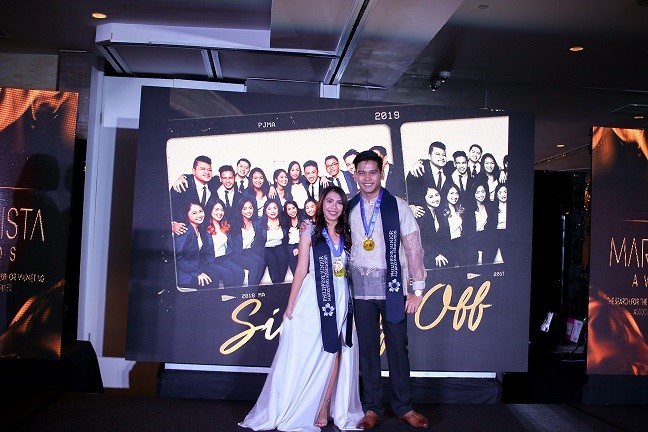 National University marketing management student Ian Joe Rebusio was hailed as the 2019 AGORA Youth Service Excellence awardee in the recently concluded Philippine Marketing Association's (PMA) AGORA Awards held last May 24, 2019 at Hotel Jen by Shangri-La, Pasay City.
Rebusio, who was the first-ever recipient of the award from National U, was among twenty students from different parts of the country that was given the recognition.
As president of the NU Junior Marketing's (NUJMA), Rebusio shared that the organization made him achieve his dream of giving equal opportunities to the Filipino youth.
"Under my term, we spearheaded and added 7 projects to the organization that led to the 100% creation of a professional relationship with partner schools, corporate sponsors, and members. We also revived the organization's social responsibility — Project SMILE."
This paved the way for him to occupy the Philippine Junior Marketing Association's (PJMA) Executive Vice President position where he was able to serve more than 40,000 marketing students across the country.
"National University, especially my professors, imbibed in me the core values of our university. I am always reminded that we need to keep in mind that life is full of difficulties and challenges but as a Nationalian, we must take these as an opportunity to strongly surpass these trials."
The Agora Awards, according to the PMA website, is conferred to distinguished individuals and companies who make significant contributions to the marketing profession and whose products and services improve the Filipino's way of life.