NU Poomsae team, juniors' taekwondo team make podium finish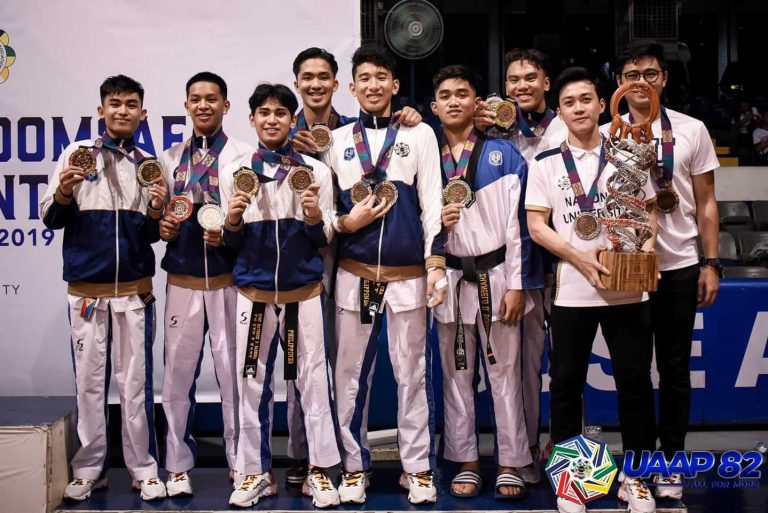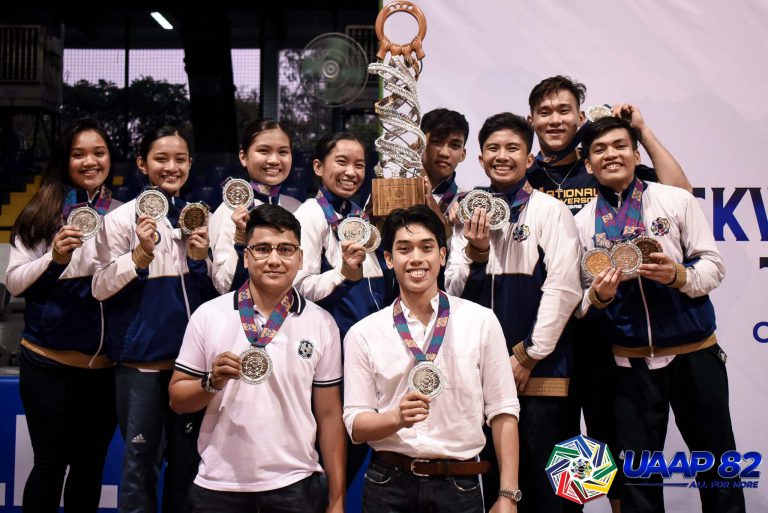 The NU Poomsae team surprised the UAAP crowd with their precise and improved sequence that sent them to the podium, finishing first runner-up over-all in the UAAP Season 82 Poomsae event held last October 14, 2019 at the Blue Eagle Gym in Quezon City.
The NU squad composed of Marvin Mori, Kier Macalino and Ricco Teraytay grabbed the gold medal in the male team category. Teraytay, named as this season's Rookie of the Year, also snatched the silver medal in individual male event while Denise Alicias and the duo of Kier Macalino and Mikki Flores settled for bronze medal in individual female event and mixed pair event, respectively.
This is the highest finish of the poomsae team in the span of three years after placing 6th in Season 80 and 4th in Season 81. According to Coach Dustin Jacob Mella, they made sure that the players progressed gradually since last year.
"What we lacked last season in terms of technical skills, we made sure to improve on them every day. In terms of physical condition, we made sure that our players were as strong and flexible as any of the competition we'd face. We competed in several competitions this year as well to prepare for the UAAP."
Coach Dustin added that he instilled humility and the value of hard work in the team for them to break through and reach the top.
"There were several competitions we competed in that we lost. But I emphasized to them that we're on the right track and that our aim is to progress to our eventual goal, which we eventually reached."
Meanwhile, the NU-Nazareth School also made it to the podium after placing 2nd runner up in the juniors' men's taekwondo tournament. This is the second consecutive season our junior jins finished at the top three spot.