NU Nazareth School Wins the Climate Action Challenge at the BETT ASIA SCHOOL in Bangkok!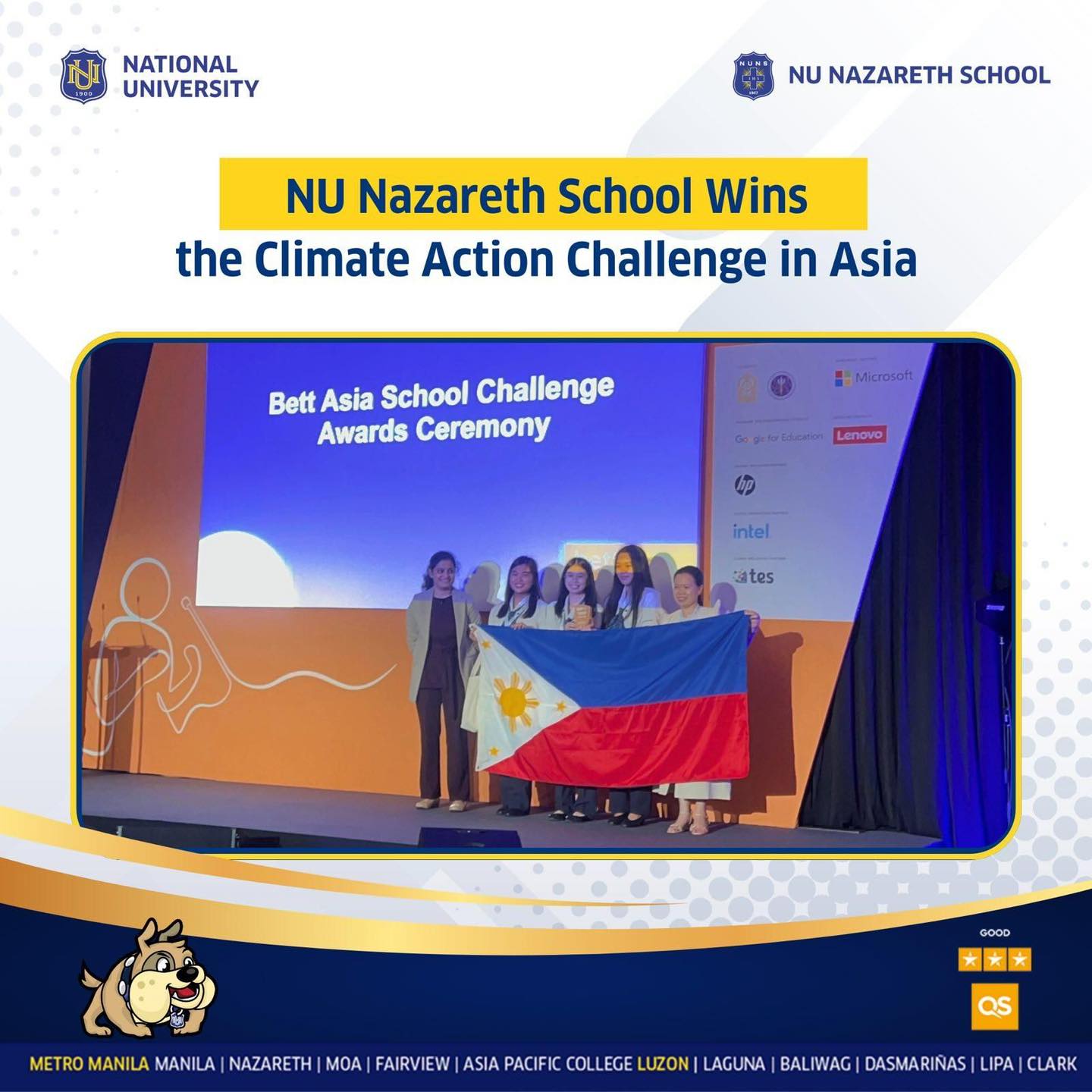 NU Nazareth's Grade 12 Team Earth Warden, Heidilyn L. Caling, Nicole Anne C. Benitez, and Marienne Elisha S. Marquez, led by Ms. Ramonette Ruzgal, secured the Climate Action Championship at the BETT ASIA SCHOOL CHALLENGE in Bangkok! 
As NU's Basic Education Arm, NU Nazareth strives for global excellence. The competition inspires kids aged 7-17 across Southeast Asia to tackle education challenges based on UN goals.
Recognition also goes to Academic Director Ms. Maria Isabel Valente, Student Development and Activities Officer Mr. Christian Renegado, and OIC Registrar/Education Technology Ms. Heiden A. Chan for their unwavering support.