NU COA faculty participates in mASEANa (Modern ASEAN Architecture), AAA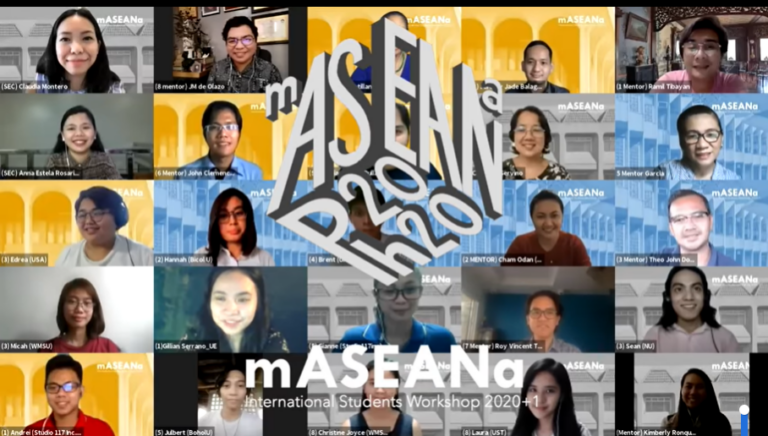 Faculty members from the College of Architecture were among the participants in the mASEANa international conference held last February 2021.
COA faculty architects Erika Dia, Arianne Joy Dullas, Anthony Sarmiento, Argel Castaneda and former faculty Caryn Santillan were among the mentors in the four-day workshop. The event was in coordination with the mASEANa Project and the University of Tokyo. Objectives of mASEANa were: to stimulate awareness among students, academics, and practitioners regarding the importance of modern built heritage; to record and collect data about Manila's built modern heritage; and to foster unity and cooperation between the different agencies and institution in support of the conservation of modern built heritage.
COA Students also attended the activity: Andrea Nicole L. Sta. Rosa, Leonor De Guzman Evangelista,
Sean Ferry N. Dela Cruz, and alumna Beverly Nicole C. Estojero
Photo Courtesy: MASEANa_ph2020