'Don't miss out on supporting, celebrating, and advocating for Women in Computing!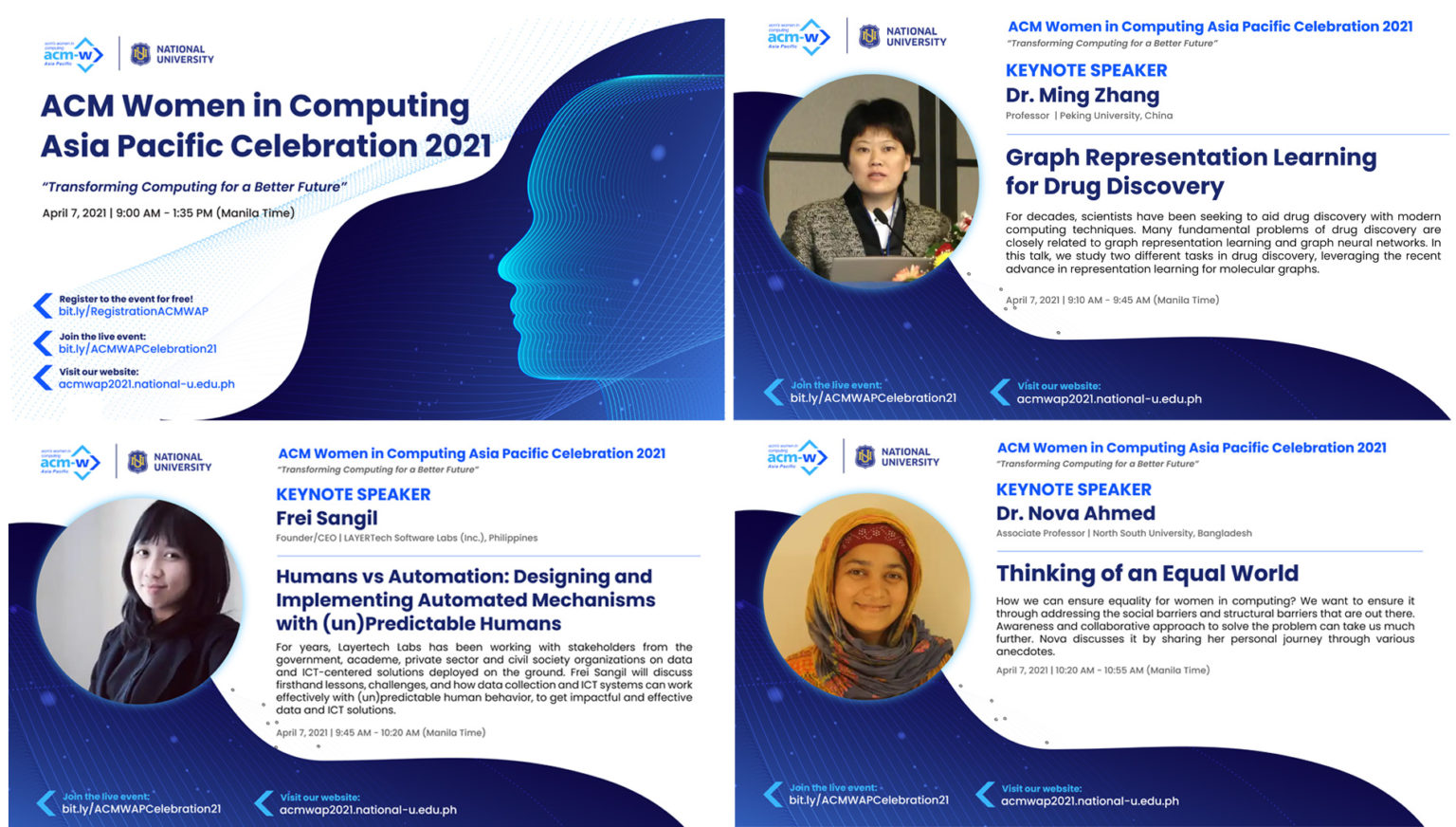 Be part of the first event organized by the newly formed ACM Women in Computing Asia-Pacific Committee (ACM-W AP) https://women.acm.org/asia-pacific/ in association with National University, Manila, Philippines national-u.edu.ph, and the Computing Society of the Philippines – Special Interest Group on Women in Computing (CSP SIG-WiC).
This inaugural event will feature presentations from prominent women, researchers, educators, and professionals in the Asia-Pacific Region computing field.
Save the date and register on the link below: http://bit.ly/RegistrationACMWAP
Join us live on April 7, 2021, 9:00 AM (Manila Time) http://bit.ly/ACMWAPCelebration21
For more information, visit our website: https://acmwap2021.national-u.edu.ph
#ACMWomen
#ACMWomenAsiaPacific2021
#WomeninSTEM
#WomeninTech
#ACMWomEncourage