National University Names Chito Loyzaga as New Athletic Director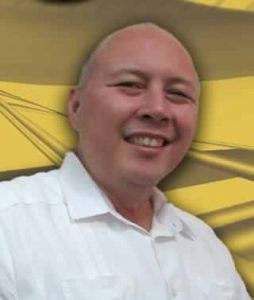 "Chito Loyzaga has officially been named the new athletic director of National University (NU), replacing Junel Baculi in his position."
Nilo Ocampo, the NU representative to the UAAP Board made the announcement on the evening of April 8, Wednesday.
In his earlier years, Loyzaga played for San Beda and later gained popularity for his prowess under the coaching of Robert Jaworski Sr. He was also previously the executive director of the Philippine Sports Commission for a year before his resignation in 2012. Listed as one of the PBA 40 Greatest Players, Loyzaga's history in the local basketball scene makes him a valuable addition to NU's powerhouse athletic department.
During his announcement, Ocampo expressed his belief in Loyzaga, saying how the latter was interested in working with the youth in sports development. Loyzaga will also be representing NU in the league board.
NU has been a forerunner in collegiate athletics in the recent years, garnering top positions in basketball, cheerleading and other fields of sports."