National University formally opens campus in Mall of Asia complex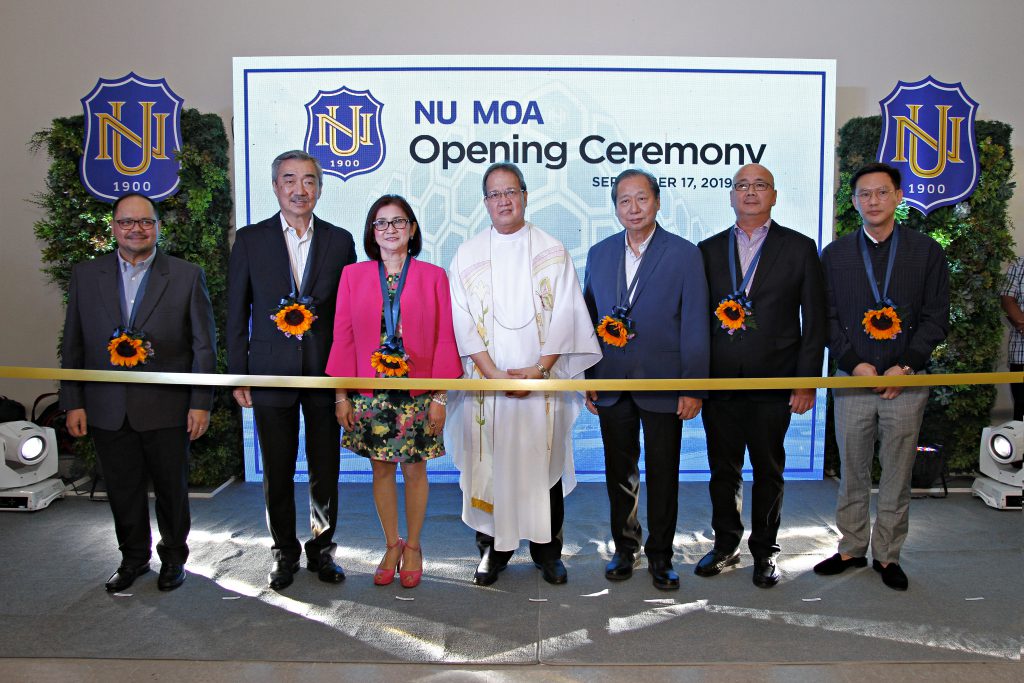 National University held the formal inauguration of the National University Mall of Asia in Pasay City last September 17, 2019. NU MOA is the second campus to be opened as part of the 10-year expansion plan of National U and will initially offer the College of Dentistry which was first housed in the NU main campus in Manila City. Present in the occasion were Pasay City Mayor Imelda Calixto-Rubiano, National U board of directors led by chairman Hans T. Sy and Vice Chairman Teodoro J. Ocampo, SM COO Steven Tan and NU president and CEO Dr. Renato Carlos H. Ermita Jr.
The program started with the blessing at the ground floor, followed by the ribbon cutting ceremony and the blessing of the National University marker. The 10th, 11th and 12th floors which will be occupied by the college were blessed followed by the mass held at the 12th floor. In his speech, Chairman Hans Sy emphasized the importance of the 10-year expansion program of National U.
"My father would always say that education is the greatest equalizer. So, this is where we will really try to improve the quality of education. And as much as possible we will not increase the tuition fee [for students]." Mr. Sy said.
According to seasoned dentist and now college dean Dr. Ranny Reyes, the building is built and designed specifically for dental education.
"The building's design [wide doors/corridors] establishes our commitment to care for the handicapped and the elderly. It means we can and will educate the physically challenged and treat both the handicapped and the increasing geriatric population. It is also equipped with up-to-date and modern equipment which brings dental education to a higher frequency."
The college is also proud to have a distinguished roster of progressive and seasoned faculty members who took up Master of Science degrees in Dentistry from prestigious institutions in the US, Europe and Australia.
NU MOA is offering programs such as Doctor of Dental Medicine (DDM), Dental Hygiene (RDH), Dental Laboratory (RDT) and the Certificate Program for Advanced Education in General Dentistry. Second term will start this October.