Multi-million aquatic sports project set to rise in NU's Inspire Sports Academy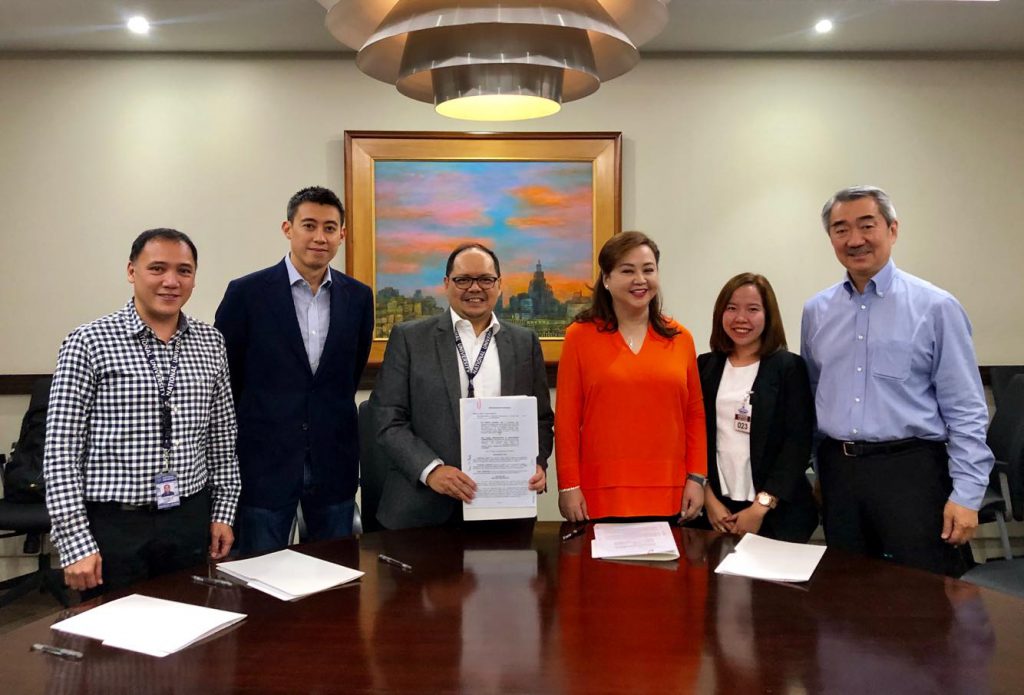 National University, Inspire Sports Academy and Sta. Elena Construction and Development Corporation inked a multi-million contract last July 29, 2019 at the Mall of Asia Annex Building, Pasay City. The said contract is set to provide Inspire Sports Academy a brand-new aquatic sports facility which will house an Olympic-sized swimming pool and two tennis courts courtesy of Sta. Elena Construction. The company is one of the leading construction firms in the country when it comes to Foundation Works, specializing in Pre-stress Piling, Bored Piling, Static Piling and Concrete/Metal Sheet Piling.
According to Inspire Sports Director Vincent Santos, the academy is targeting to feature world-class facilities and with Sta. Elena Construction on-board, they are confident that the facility will attract training teams and athletes across the country. "These [swimming & tennis] are additional sports we would like to offer, right now we have [training centers] basketball, volleyball and futsal/football. We really want to help national athletes and young developing athletes so whether on the athlete or coaching side, the big reason for this plan is to support the Philippine sports and elevate it to world-class."
On her part, Sta. Elena Construction CEO Alice Eduardo shared that they are happy to provide Inspire Sports Academy the needed boost to improve its training centers and facilities. "I am happy Mr. Sy invited me to do this for NU. The students really have a very special place in my heart." Eduardo said.
The project is set to be completed in 2 ½ years.