MEET: The New College of Dentistry's Dean Ranny Reyes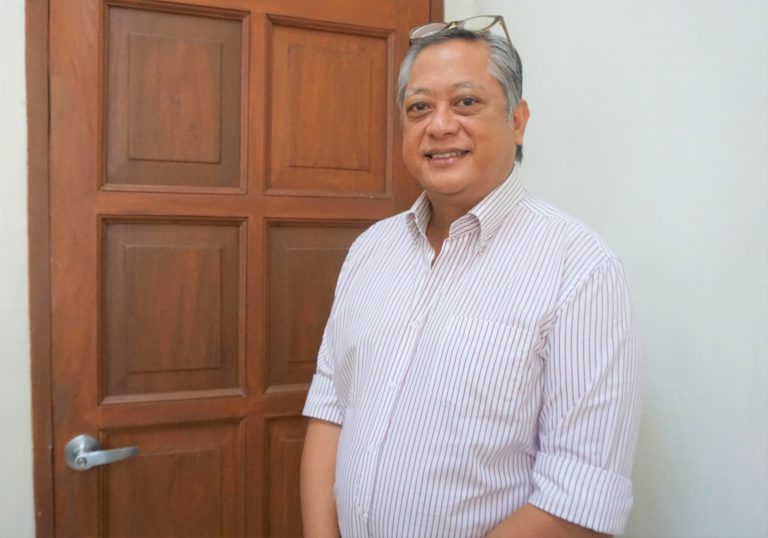 The College of Dentistry is set to occupy a new home and it will be spearheaded by a familiar face.
Dean Rannier Reyes, or Dean Ranny, as he prefers to be called, may be the newest dean but he is no neophyte in the field of dentistry. A product of the UP College of Dentistry in 1983, Dean Ranny became a staple in the country's periodontics industry when he took up post-graduate training and research fellowship in Periodontology in the Royal Dental College in Aarhus, Denmark. He then became the founder of the Philippine Society of Periodontology and served as the president of the organization for 13 years. But one of his passions is to inspire young dentists and dental/oral health practitioners that paved the way for him to become the Dean of the NU College of Dentistry in 2007 where he served for two years.
He was then tapped to be part of the PRC Board of Dentistry in 2010 before he became its chairman in 2015. He left the PRC this year to continue doing what he loves to do, to teach as well as make the NU CDent one of the best in the country.
"When I was a student before, I really wanted to teach in NU. I told my classmates back then in 1983, let us help them [NU] and let us teach them. We were full of idealism back then."
And now that the CDent is moving to the brand-new NU MOA located in Pasay City, he is positive that it is a way to serve and teach the students better.
"For the students, it is going to be state-of-the-art and it will be manned by better faculty. We will give them the tools to learn, our faculty will have to teach in a manner by which the students can understand us. We promise to train them from day 1 to be a board-passer." Dean Ranny said.
Dean Ranny is not only a respected Periodontologist, he is also a farmer (he supplies veggies in few restaurants around the metro) and a professional musician for 15 years as he was a member of the 80's retro-music band 8Track. He also formulated Orahex, the country's first chlorhexidine-based mouthwash.
Truly, with Dean Ranny onboard, the future is bright not only for the NU CDent's students but also for the country's dental industry.