New academe-industry partnership links National U, APC and SMX Convention Center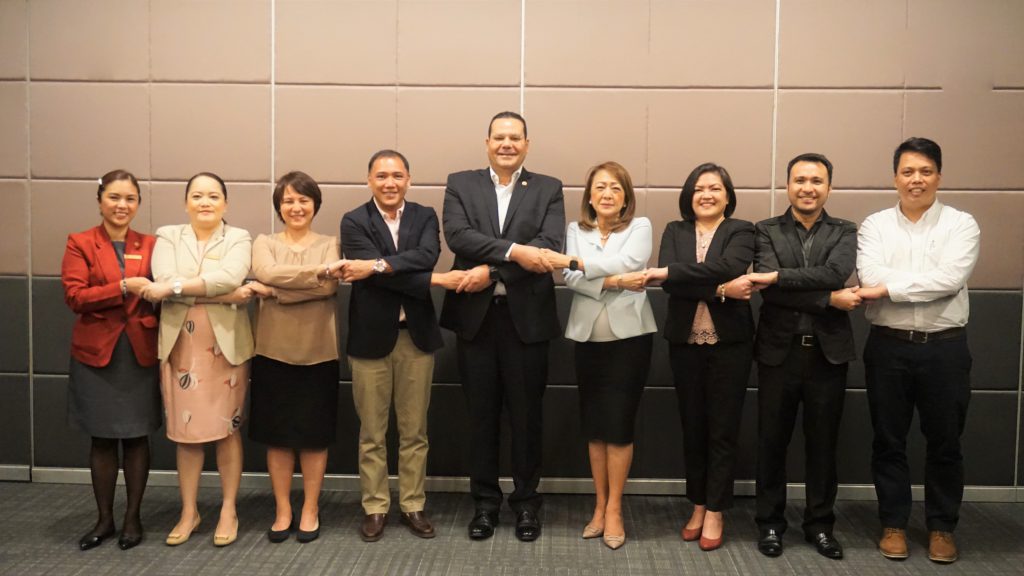 National University and Asia Pacific College signed a Memorandum of Agreement with the SMX Convention Center last June 21, 2019 at SMXCC in Pasay City.
The partnership aims for a robust academe-industry linkage by providing learning opportunities for students specifically in Business and Accountancy, Engineering, Psychology, IT and Tourism and Hospitality Management programs. Included in the agreement are internship programs, career expo and fair, development of curriculum and establishment of SMXCC as the venue for the student's practical skills training.
Present in the MOA signing are Mr. Walid Wafik, SMXCC-Vice President-General Manager, Ms. Maria Agnes Pacis, VP for Sales and Marketing; Ms. Jo Anne De La Cuesta, APC-Executive Director for Institutional Services and Mr. Rolando Averilla, NU-VP for Business Development.
SMXCC's VP Pacis promised to enrich the students' knowledge in their craft thru their training. "We want to make sure that their time with us is maximized. We hope to be able to spread their wings, [so they can] look back at SMX and say, that's where I learned a lot of what I am applying in the industry." Pacis stated.
Meanwhile, NU's VP Averilla shared that the university is excited for this tie-up since National U is looking to expand in different parts of the country.
"Our enrollment is growing; we have a sizeable student population who are eager to be trained. And we know SMX, we are both in that expansion mode, we will practically be in the same places." Averilla said.
On the other hand, De La Cuesta said APC is looking beyond the traditional internship placement.
"APC is always on the lookout as well for different modes of engagement, plus exposure for our students and faculty would be very critical as well."
The agreement will commence this June.