CBA studes grab 4th RU spot in 2017 MonsoonSIM Enterprise Resource Planning Competition grand finals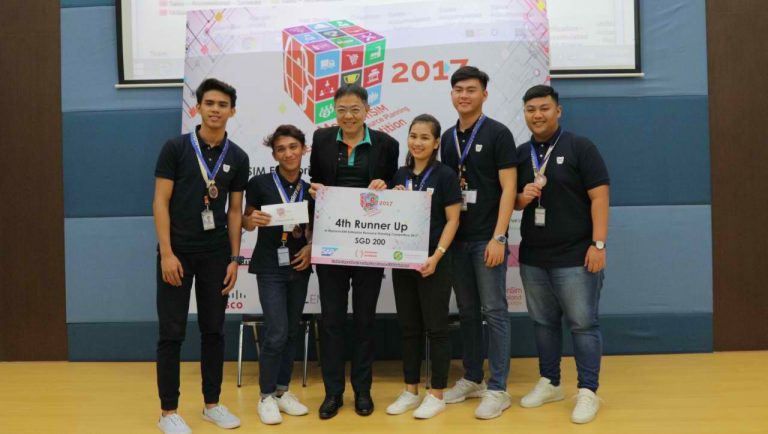 Right strategies and right decision making led the National University students to the grand finals of the MonsoonSIM Enterprise Resource Planning Competition held last October 7-8, 2017 in Kasetsart Business School, Kasetsart University in Bangkok Thailand.
Team JunnyMoto, who represented the Philippines after finishing at the top spot in the national competition held at NU last September, competed against eleven other teams, one from the Philippines (Team Capitalists also from National U), two each from Malaysia, Singapore, Indonesia and four from Thailand.
The competition aimed to encourage students to learn about Enterprise Resource Planning (ERP) via gamification and to incubate future ERP talents.
Through the fun and interactive cloud-based Monsoon Simulation (MonsoonSIM) platform, students experienced managing virtual companies in real time and learned how different business modules are interlinked. Teams are tasked to run a successful virtual enterprise as they apply the right business strategies and solve problems that are similar to real-life situations.
Teams were judged based on its strategy and implementation, understanding of the market competitions, adaptation to changes and challenges and teamwork and went head-to-head in the semi-finals round.
Six teams entered the finals including Garuda and TMNT of Universitas Budi Luhur from Indonesia, FabuliciousFive, Chevere and YOLO from Kasetsart U in Thailand and National University's Junny Moto.
Team PH successfully secured the 4th runner up spot. This is the second straight year National U represented the Philippines in the said competition.