ALUMNEWS: NU Alumni Affairs Office's first-ever in-house volleyball camp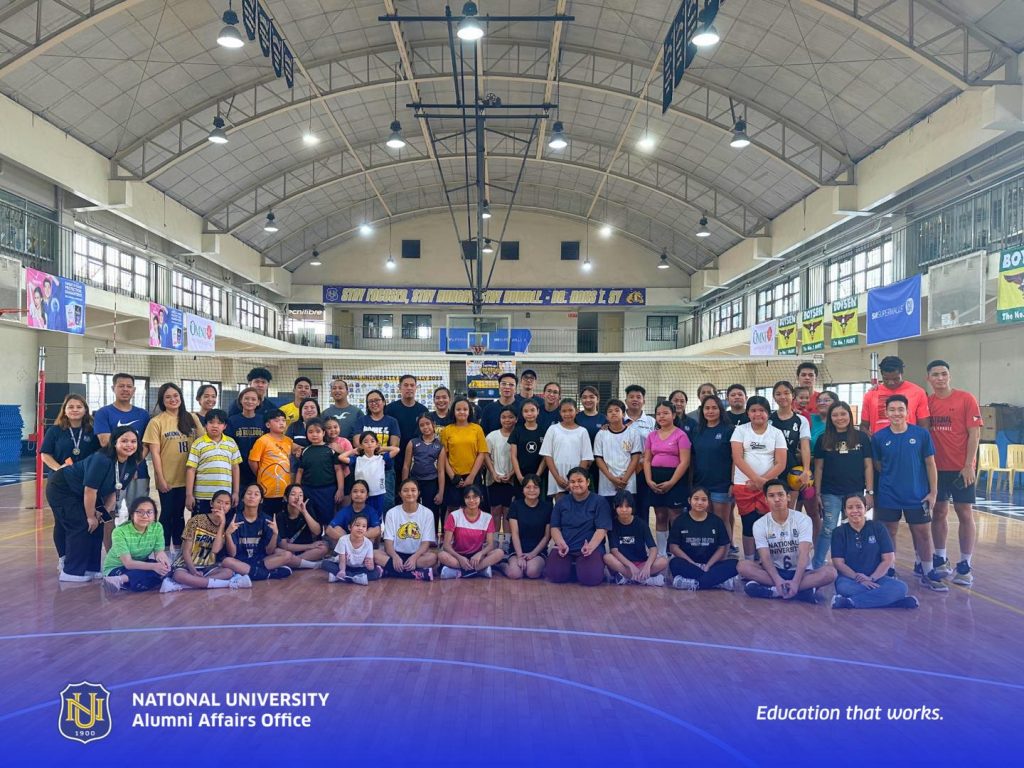 The NU Alumni Affairs Office held its first-ever in-house Volleyball Camp last Sunday, October 22, at the NU Gym.
NU Alumni Affairs Office (NUAAO) successfully conducted a volleyball camp for the dependents of National University Manila and Nazareth School employees, ages from seven (7) to fifteen (15) years old. Spearheaded by Coach Jann Paulo "Benok" Ancheta, a former member of the NU Men's Volleyball Team, and now a professional player and Assistant Coach of the Philippine Volleyball League (PVL) Team Choco Mucho. With assistance from our NU Alumni Volleyball Community, headed by Mrs. Klarissa Gamilla-Regodon, and the NU Men's Volleyball Team.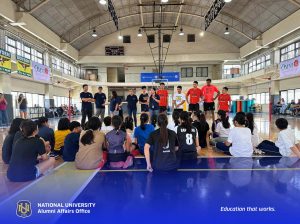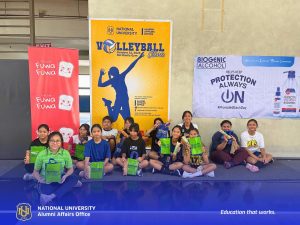 Succeeding the recent volleyball camp held at Marinduque last April, this is the first-ever in-house clinic conducted by the NUAAO. The event camp exclusive for the dependents of NU Manila and NU Nazareth School employees was participated by more than 50 attendees. This camp aims to teach and train volleyball aspirants the basics and foundations of the game. Having our volleyball committee lead the ball program, both beginner and intermediate-level kids enjoyed the 3-hour training time with the team, finished off by the awarding of participation certificates with loot bags from our beloved sponsors.
As part of the NUAAO's mentorship and volunteer programs, this volleyball clinic is only the first among a series of activities that will soon be offered to alumni dependents.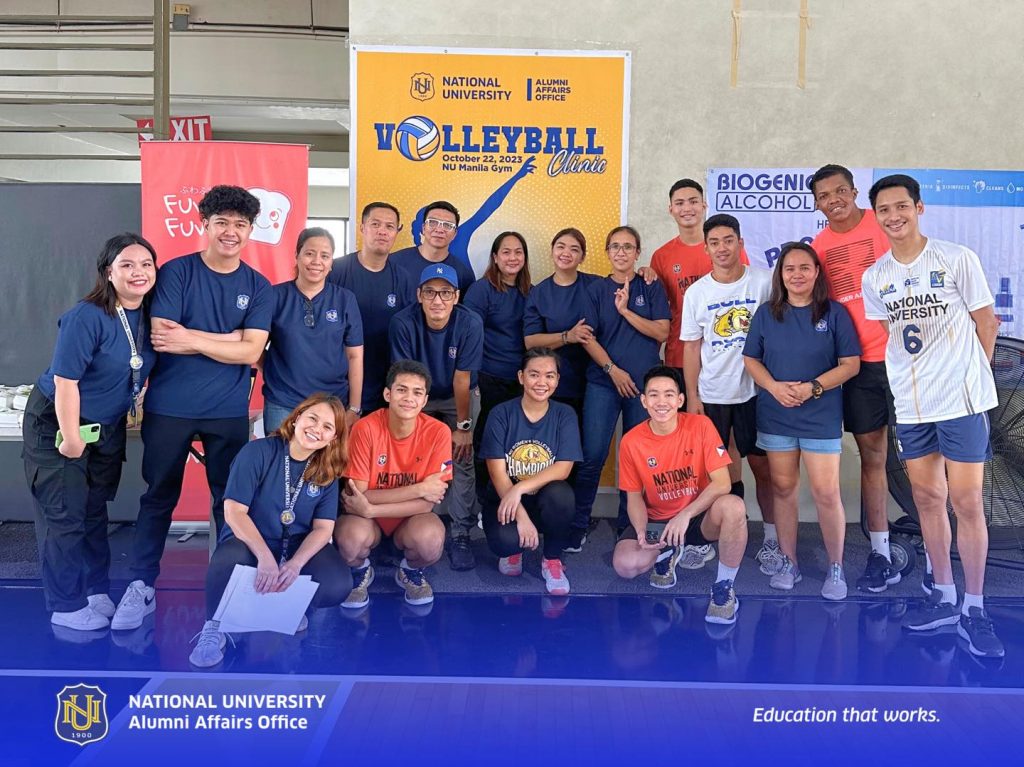 Thanks to NU Alumni Volleyball Community—Jann Paulo "Benok" Ancheta, Klarissa Regodon, Jennie Manansala, Nerissa Yu, Rona Resngit, Jerome Reyes, Ryan Dela Paz, Clark Menor, Mhean Calapan, Angelica Anne Lorenzo; and NU Men's Volleyball Team—Jam Abanilla, Michaelo Buddin, Obed Mukhaba, Jonas Hernandez, and John Vincent Estrada, for their participation.
This volleyball camp was made possible by the following sponsors: Biogenic Alcohol, R. Lapid's Chicharon and BBQ, McDonald's, Fuwa Fuwa, Dr. Lilibeth Diaz Foundation, and Choco Mucho.
By: Alvis Guntan