Shelly Kate Macalinao – 2018 Don Mariano Fortunato Jhocson Awardee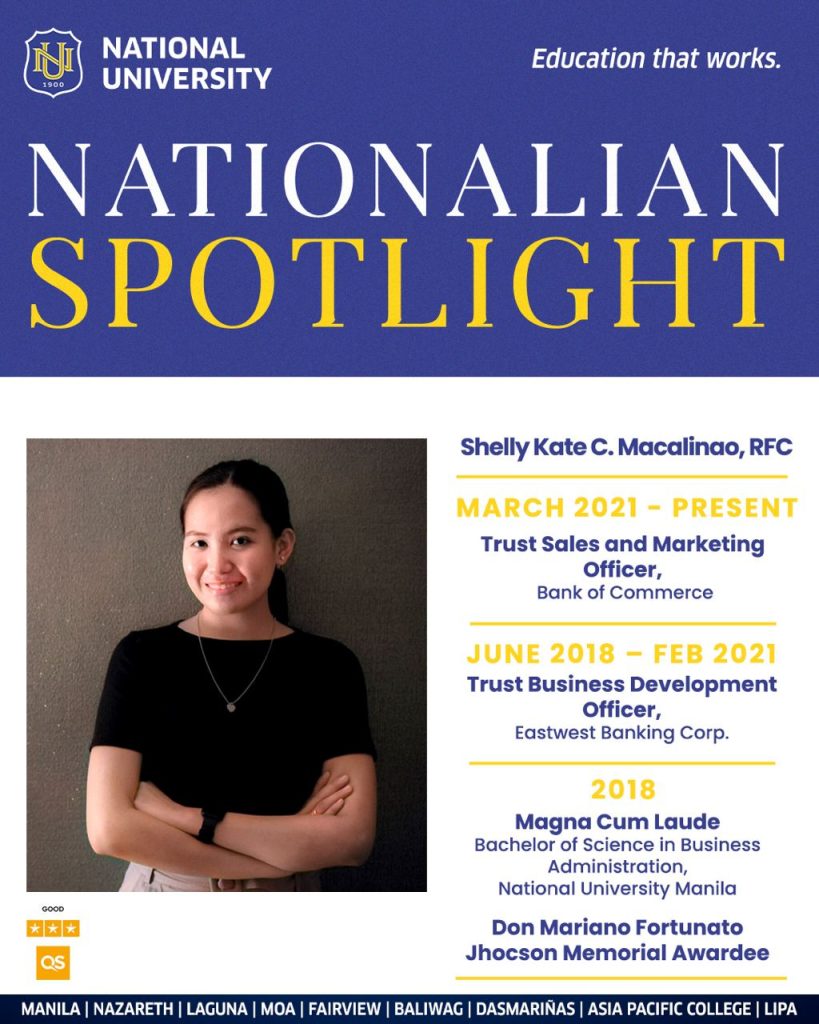 Shelly Kate is a driven marketing professional in the banking industry. Her time in National University was nothing short of extraordinary. Throughout her stay she attained major achievements ?. Apart from graduating Magna Cum Laude, she was a Leadership Awardee and the Outstanding Marketing Student in NU.
Shelly Kate's passion to become a better professional only grew over the years; currently, she is taking up Master of Science in Financial Engineering. A real doer and go-getter ?.