Maria Gailanne Lingad Rodriguez – Administrative Director of NU MOA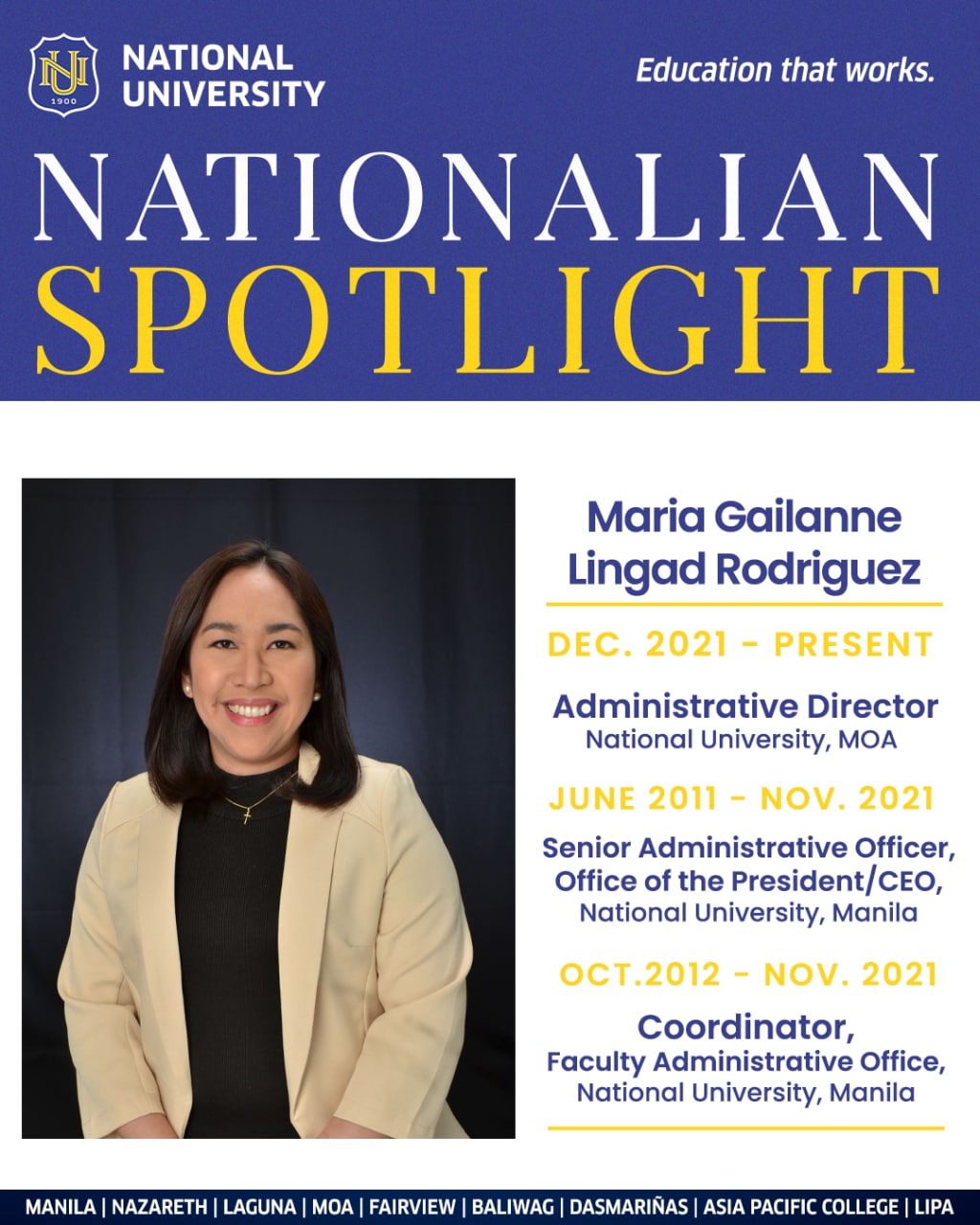 Maria Gailanne Lingad Rodriguez is the Administrative Director of NU MOA and is a true Nationalian. She spent her elementary and high school days at NU Nazareth School.
Ms. Gail graduated with a degree on Bachelor of Science, Tourism Management at FEU. She proceeded to embark on her NU journey at National University Manila where she took her Doctor of Education major in Educational Management (EdD).
Prior to being in the education sector, Ms. Gail spent her time in the corporate world. She started her journey in schools and universities back in 2010 serving at the Office of the Vice President for Academic Affairs National University.
She has earned excellent ratings in multiple teachers evaluations and has been awarded with the Outstanding Performance Award at the NU LeaderSHIFT Training.