NU Baliwag Forges an International Partnership for Research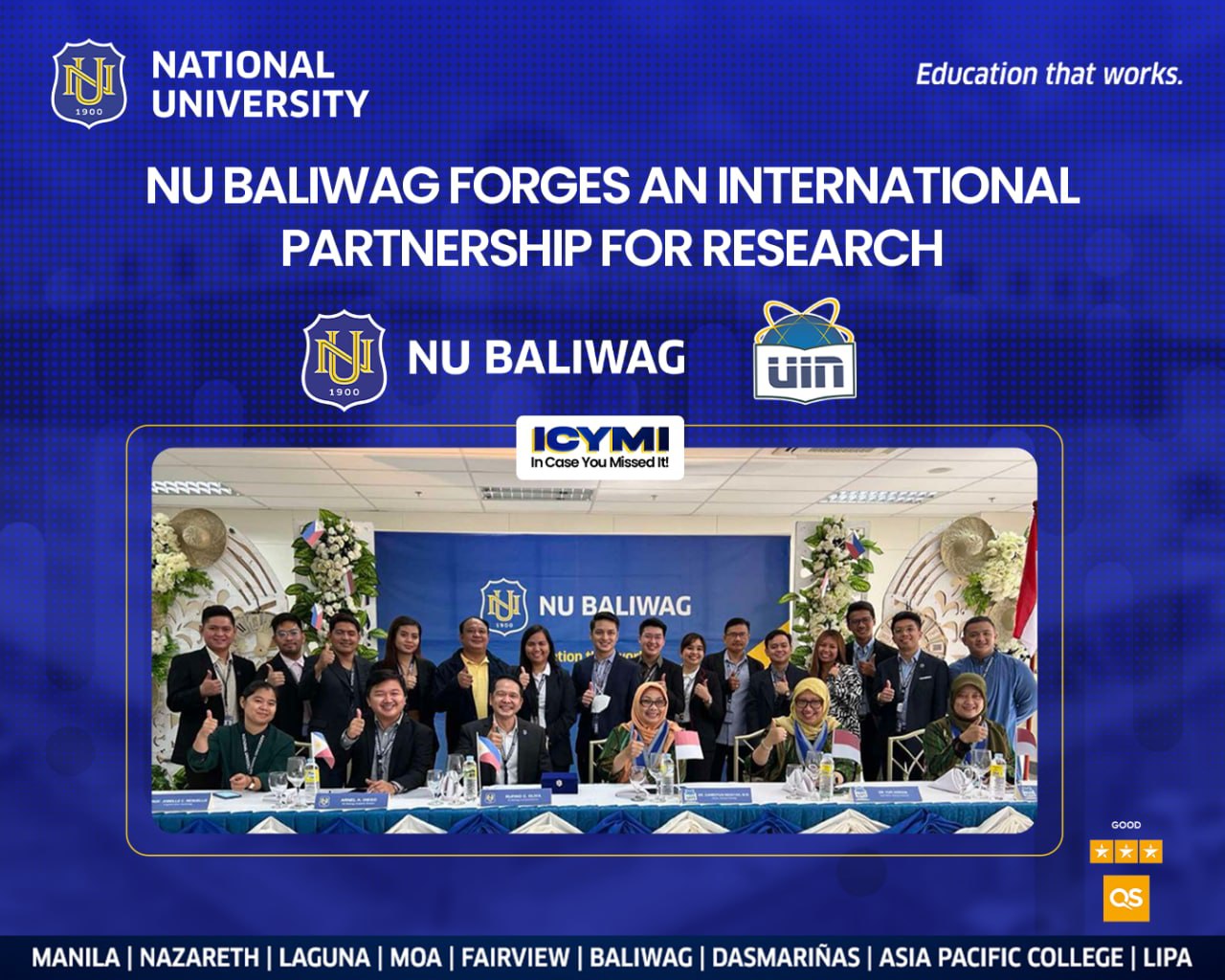 NU Baliwag has partnered with Jakarta, Indonesia's highly regarded and largest Islamic higher education and research university; Universitas Islam Negeri Syarif Hidayatullah (Syarif Hidvayatullah State Islamic University).
The international collaboration will widen and foster academic research efforts in Indonesia and in the Philippines. Possible student and faculty exchanges await NU Baliwag with the purpose of expanding scientific knowledge on both ends.
National University Baliwag was represented by Prof. Rufino Oliva, Executive Director, Prof. Arnel Diego, Academic Director, and Prof. Jobelle Resuello, Psychology Program Chair.
Dean Zahrotun Nihayah, Vice Dean Yufi Adriani, and Dean for Student Affairs, Alumni, and Cooperation Dr. Yunita Faela Nisa represented Universitas Islam Negeri Syarif Hidayatullah.