PRISM: 2023 Business Students' Conference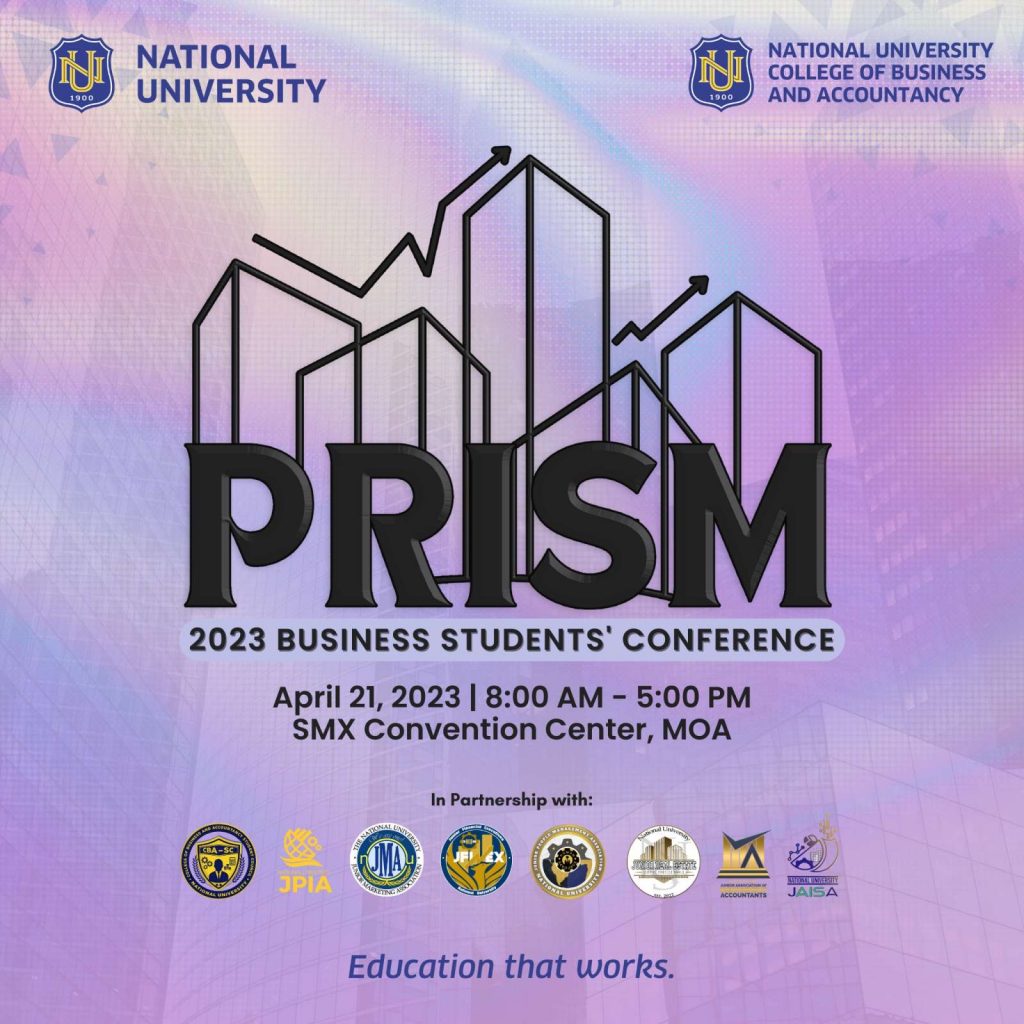 Attention all Business Students! The highly anticipated Business Students' Conference, known as "PRISM," is finally happening on April 21, 2023, at the SMX Convention Center in MOA. This conference is exclusively for NU CBA program students and is expected to gather over 3,000 students from Accountancy and Business related programs across 8 campuses.
Don't miss out on the opportunity to meet industry experts, successful entrepreneurs, and thought leaders in the Philippines. Join us to gain valuable insights, expand your network, and become one of the future nation builders and world changers. To register, please visit your campus CBA office. We can't wait to see you there!
#PRISM2023
#NUBusinessStudentsConference
#CBAProgramsThatWorks