NU partners with 2GO Group Inc.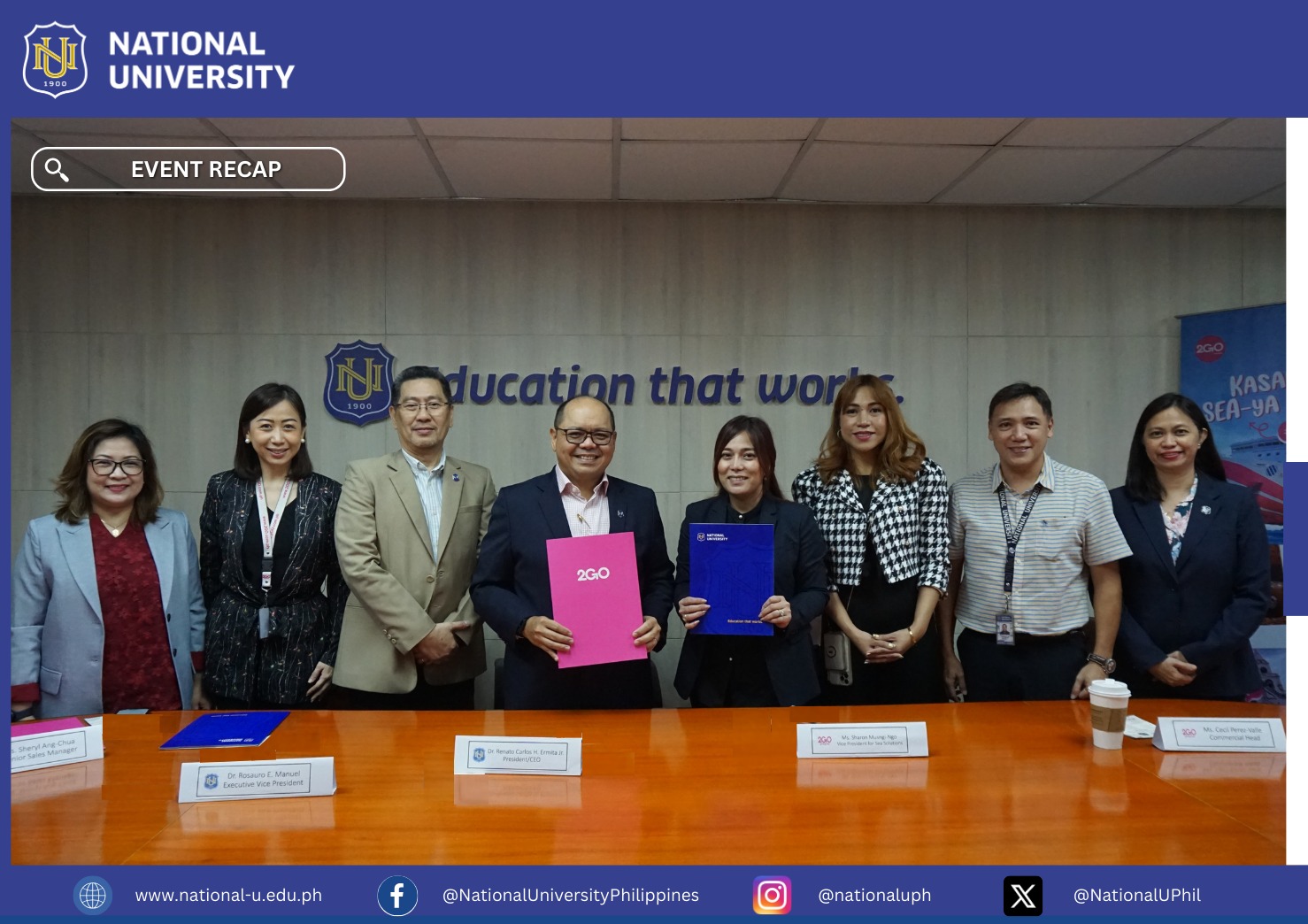 National University collaborates with 2GO Group Inc. to provide its students with world-class internship opportunities following the signing of the memorandum of agreement last October 25 in the NU Main Campus, Manila.
The panel comprised 2GO representatives: Asst. Vice President for Marketing, Ms. Blessie Cruz, Senior Sales Manager, Ms. Sheryl Ang-Chua, Vice President for Sea Solutions, Ms. Sharon Musngi-Ngo, and its Commercial Head, Ms. Cecil Perez-Valle while NU was represented by NU President and CEO Dr. Renato Carlos Ermita, Jr., Executive Vice President Dr. Rosauro E. Manuel, Vice President for Corporate Affairs, Mr. Rolando T. Averilla, and College of Tourism and Hospitality Management (CTHM) Dean, Ms. Medelene Forbes.
Dr. Ermita looks forward to the new partnership as he shared that tourism will always be part of the university's expansion. With this collaboration, NU sees more placement opportunities primarily for BS Tourism, and BS Hospitality Management students in all NU campuses.
The MOA signing was followed by a 2GO vessel ocular at the Zaragosa Gate in Manila.