NU Main – Job Hiring
NU Main is urgently in need of MALE GUIDANCE COUNSELOR and ACCOUNTING STAFF
Interested applicants may send their CV at nemontano@national-u.edu.ph
Please indicate the position you are applying for in the subject area.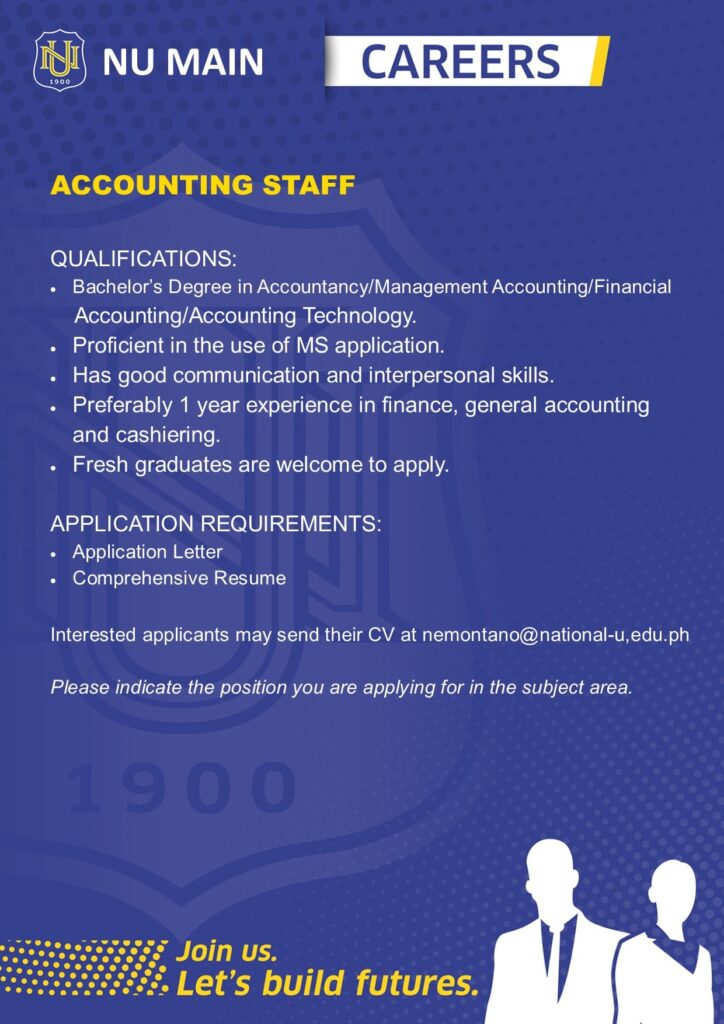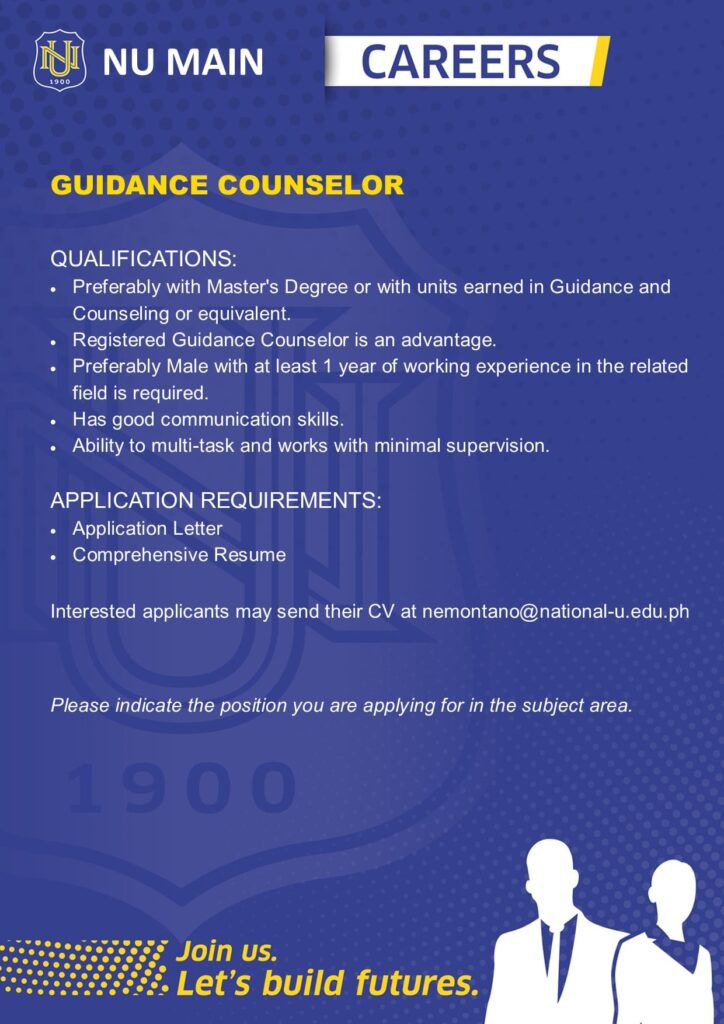 The College of Education, Arts, and Sciences of NU-Main is looking for ELEMENTARY EDUCATION INSTRUCTOR!
Please see the below image for qualifications.
You may send your application letter and CV at jsbarrot@national-u.edu.ph (Dr. Jessie S. Barrot, CEAS Dean).