NU CEAS Researchers Recognized for Educational Innovation by SEAMEO – INNOTECH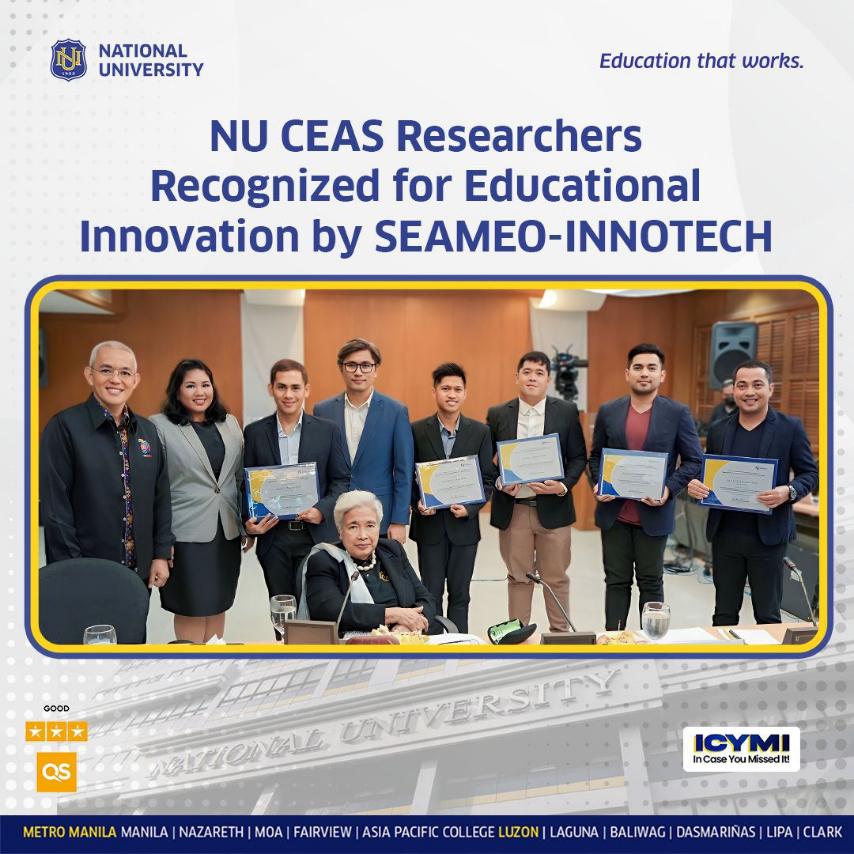 NU-CEAS researchers shine and are awarded by SEAMEO-INNOTECH for their innovative project assessing 21st Century Skills in the Alternative Learning System.
National University proudly shares a special accomplishment by our talented team from the College of Education, Arts, and Sciences (CEAS). Dr. Jessie S. Barrot, our Assistant Vice President for Research and Development, and Engr. Alexa Ray Fernando, our Senior Research Management and Publication Director, are leading the way alongside dedicated co-members: Dr. Arnold A. Eniego, Dr. Ronald L. Reyes, Mr. Richmond Charles D. Viray, and Dr. Leo S. Del Rosario, CEAS Dean.
The awarding ceremony was attended by esteemed officials, including Dr. Leonor M. Briones, former DepEd Secretary, and Dr. Diosdado M. San Antonio, former DepEd Undersecretary.
Congratulations to the CEAS team for their remarkable leadership!
Feel free to show your support for our CEAS Researchers by leaving a '💙💛' in the comments or clicking the share button to spread this exciting news with your friends.
#NationalUniversity #EducationThatWorks #NU123Years