National University and AFPEBSO establish partnership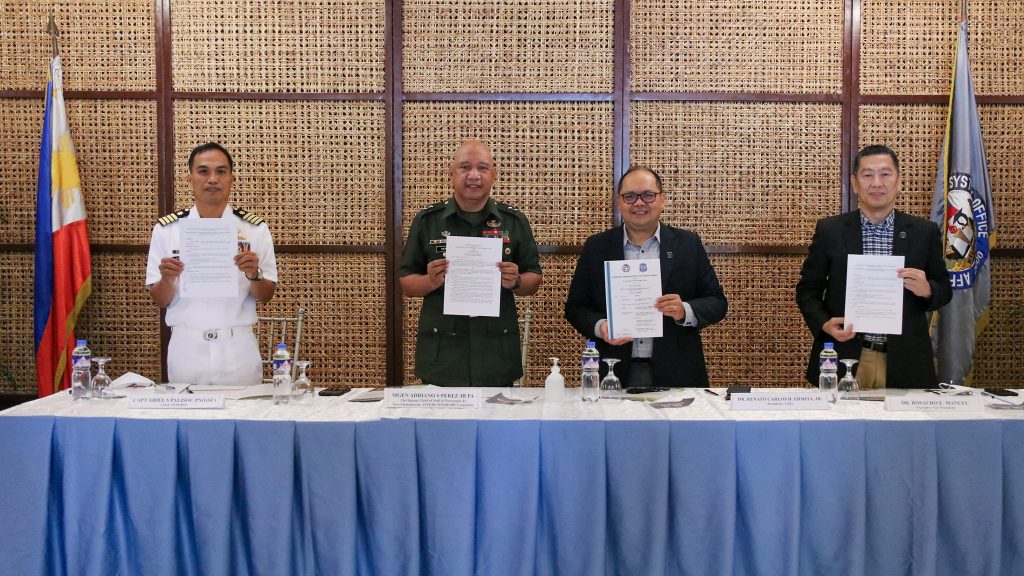 The National University and Armed Forces of the Philippines Educational Benefit System Office (AFPEBSO) formalized its partnership through the ceremonial signing of the Memorandum of Agreement (MOA) held yesterday, May 6, at the AFPCOC, Camp General Emilio Aguinaldo, Quezon City.
The MOA signing was graced by NU president Dr. Renato Carlos Ermita Jr., EVP Rosauro Manuel and other university officials from all the NU campuses. Meanwhile, AFPEBSO was represented by The Deputy Chief of Staff for Personnel, J1 Vice Chairperson, AFPEBS-MWRFOBI Committee MGen Adriano S. Perez, Jr., PA, Chief of Morale & Welfare, OJ1 Col Ma Noel T. Tolentino PA (GSC) and other key officials.
As stipulated in the agreement, National University, in all its campuses, will provide scholarship slots for the dependents of the military personnel who were killed-in-action, rendered completely incapacitated (Complete Disability Discharged/CDD) due to combat / non-combat action and those who died in the line of duty. Furthermore, tuition fee discounts will be provided to the dependents of active military personnel.
MGen Adriano S. Perez, Jr., PA thanked the National University for always supporting the cause and wished that the partnership will continue to enhance the morale, welfare, and the quality of life of the military personnel and their dependents in fulfillment of the mission to help educate the dependents of our brave soldiers.
Through this partnership, both NU and AFP will be instruments in nurturing the minds of the youth, a real commitment to Education that works.
Raul Quintela