Ms. Jenelyn Joseph Salimbagat – Community Extension Office OIC – Director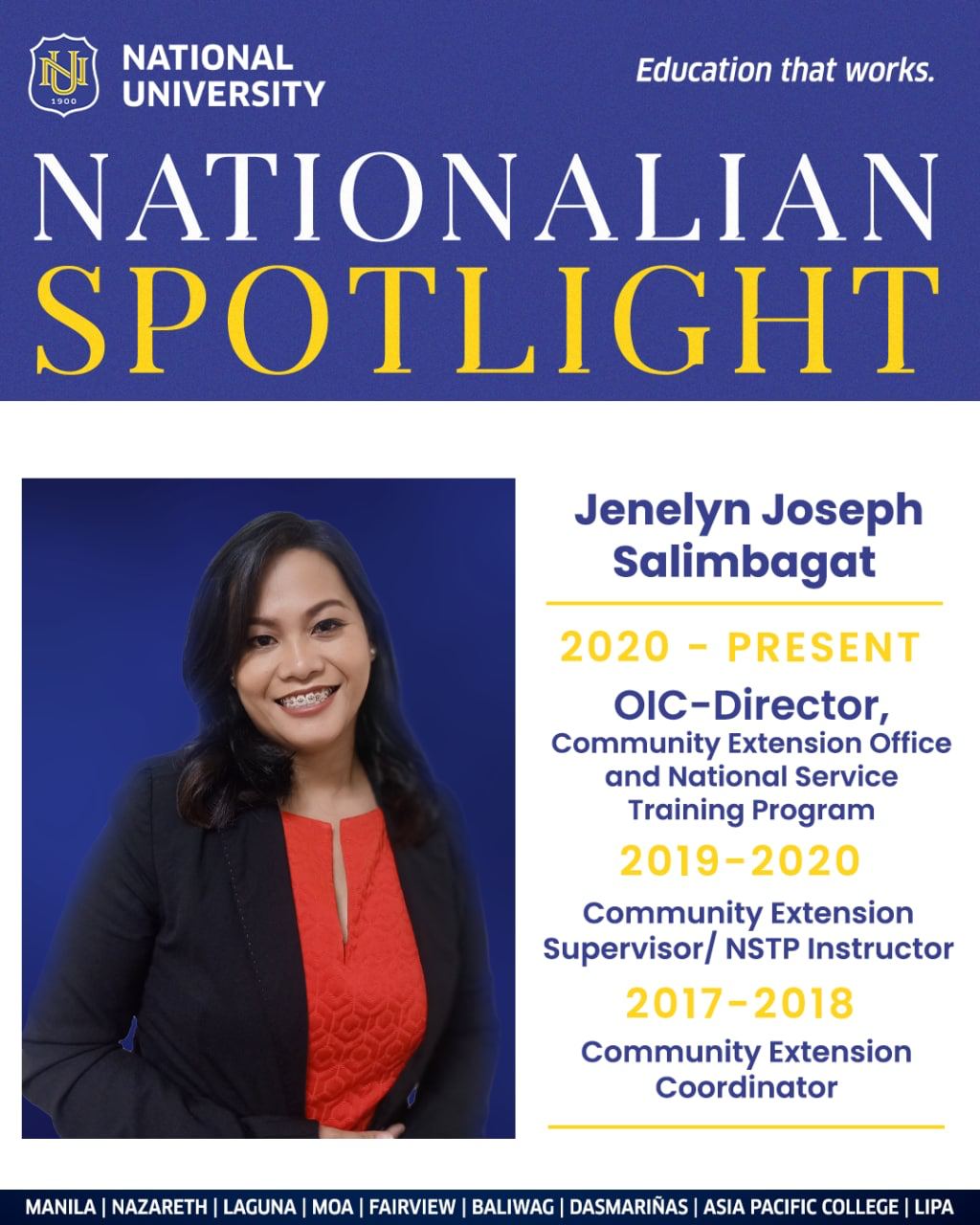 Ms. Jenelyn Joseph Salimbagat is the Community Extension Office OIC – Director and in charge of the university's National Service Training Program. She graduated with a degree in Bachelor of Arts in Psychology and holds a Professional Teaching Certification. Presently participates in numerous community development programs and projects as a volunteer. She not only teaches in the community worship service and engages in Christian Education ministry but also mentors as a life group coach, she's an active volunteer in disaster and emergency response giving psychological services and outreach activities to underprivileged communities.
Ms. Jen currently studies Master of Community Development at the University of the Philippines Diliman. Equipped with seven years of teaching background and over a decade of community work experience in livelihood improvement, entrepreneurial development services, and community research, she stands firm in her belief that people's collective actions, individual empowerment, and people's active participation are the key strengths to achieve a successful and progressive society.
With over 15 years' worth of community organizing, and development work mainly focused on the marginalized and vulnerable sectors, Ms. Jen's heart is geared toward building and developing sustainable communities which will ensure a better quality of life for future generations.