Microsoft recognizes National University-Manila as a Showcase School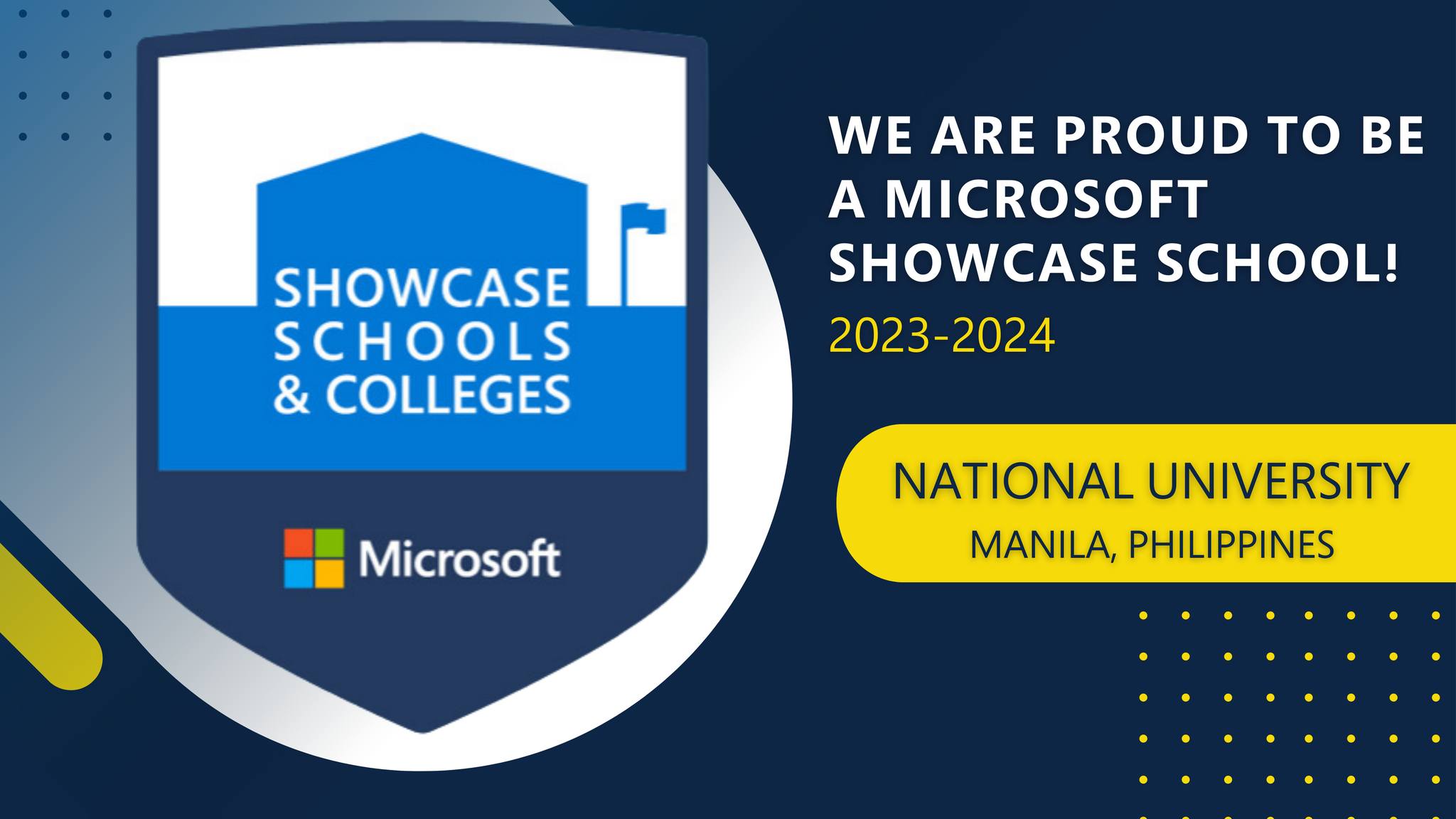 National University is once again acknowledged as a Microsoft Showcase School, making it part of an elite group of schools that exemplifies the best of teaching and learning in the world today.
Microsoft recognized NU's commitment to the program and its impact on the future of education. The company looks forward to supporting the institution in promoting learning innovation and whole school transformation.
The Microsoft Showcase Schools are pioneers in education. National U is proud to be part of an exclusive global community, recognized and celebrated for educational transformation that includes vision and innovation in teaching, learning, and preparing students for the future.