Malaysian businessmen join NU International Business Symposium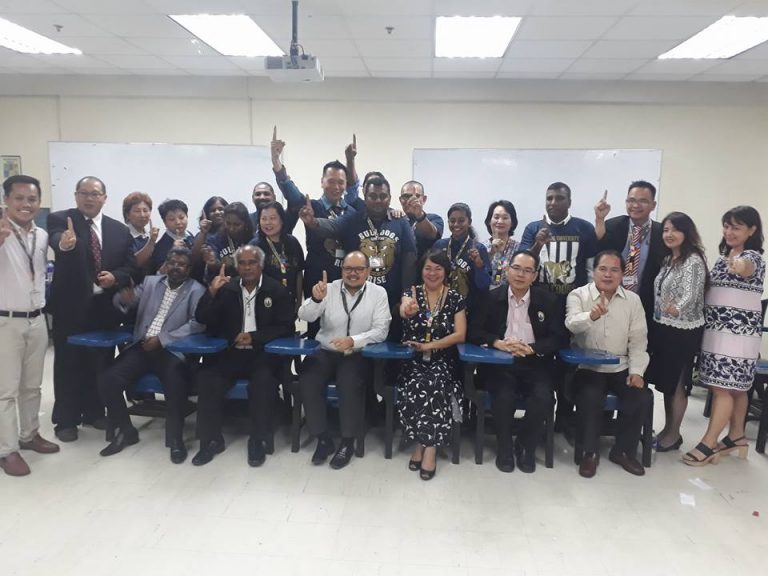 Last September 18 and 19, 2017, 18 Malaysian business management practitioners were at National University to be part of the Symposium on the International Business Program.
The two-day symposium was made up of trainings and seminars wherein Organizational Behavior and Leadership, ASEAN Business Integration, and International Business were discussed by M. Arlene San Pablo, Dr. Ma. Teresa V. Gonzales, Dr. Vicente Baac, Mr. Ruben Jose G. Sanchez, and Mr. Donato Z. Estocada.
On the first day of the symposium, Ms. San Pablo discussed the importance of soft skills in business. According to her, these soft skills are vital for a company so that employees can harmoniously work well with their fellow employees.
The second half of the first day was deepen further as Dr. Gonzales, Dean of the College of Business and Accountancy, discussed more about organizational behaviour and leadership which was followed by a talk about foundations of ASEAN by Dr. Baac.
On the second day of the symposium, Mr. Sanchez elaborated the updates and trends in international business and globalization. Later, Mr. Estocada talked further about global ethics and its importance.
The said symposium was thru the initiative of NU College of Business and Accountancy in collaboration with the NU Internalization Office.