ComEx COLLAB Newsletter Issue 6 Volume 2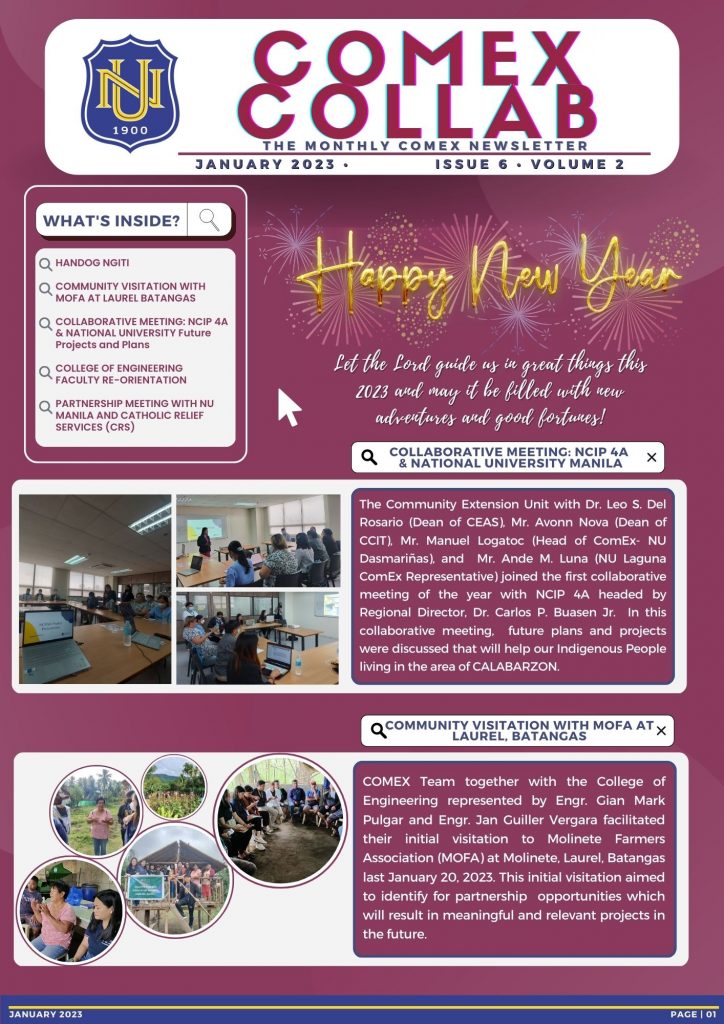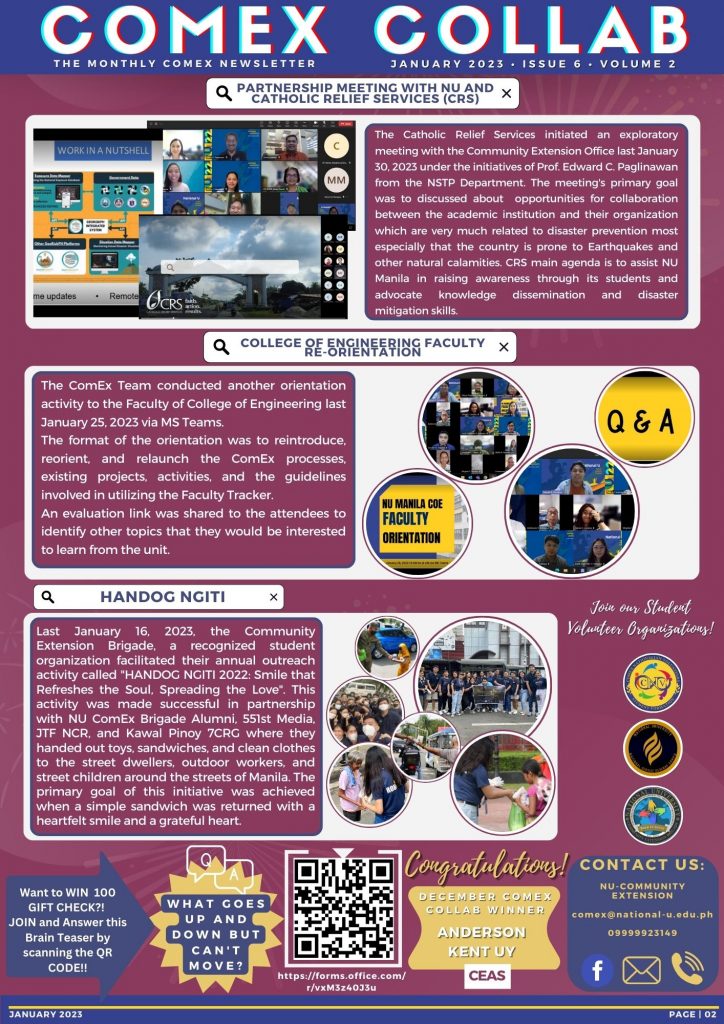 We are starting the year with prosperous and fruitful collaborations with our community partners and colleges.
Kindly see, read, and enjoy the 6th Issue of ComEx COLLAB 2nd Volume highlighting the unit's activities for the month of January.
Exciting activities, partnerships, new collaborations, college-driven projects, and student-led outreach initiatives are currently underway. 
Definitely an exciting year ahead!
💙
💛