COA joins UAP in the 46th NatCon; COA students win at HCG's Archinext
Faculty members of College of Architecture attended the United Architects of the Philippines' 46th National Convention of architects. This year's theme was entitled Fusion – A Virtual Convergence. The architects who attended the three-day event experienced an all-out virtual convention like no other. It gathered members from all around the globe. Seminars, panel discussions, socials, and fellowship were among the activities during the three-day event.
One of the highlights of the convention was the awarding of the winners in the design competition Archinext 2021: HCG Young Designers' Competition sponsored by HCG. The theme was Lingap: General Hospital and Extended Emergency Facility. Two groups of COA students taking up Architectural Design 6 were adjudged winners. Hazel Maturan and John Patrick Ocampo took home the 8th best entry for their design proposal Kandili. Voted as Most Popular entry was John Michael Ong, Myanne Faith Dominguez, and Cherraine Nunag for their entry Bypass. Both teams received cash prizes as well. Dean Chona Ponce, as president of the Council of Deans and Heads of Architecture Schools in the Philippines gave an inspirational talk to all the winners.
For several years now, NU has been actively joining the design competition for students. We already landed on Top 1, and several spots in Top 10 for several years.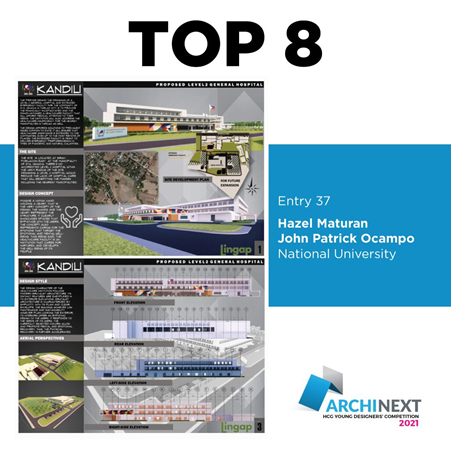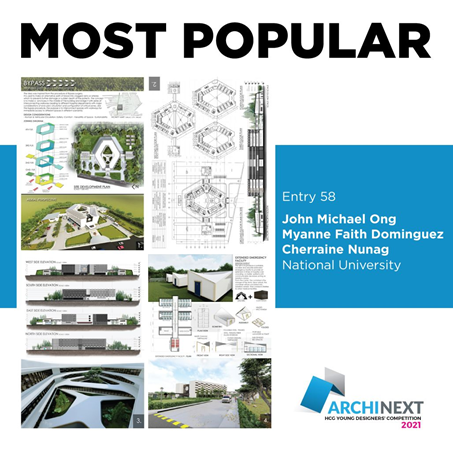 On the last day of the convention, Dean Chona Ponce, who is an an active member and former UAP Area B Vice President, was one of the three panelists during the Culminating CPD Seminar.