NU Fairview fosters strong linkages with the Quezon City Public Library (QCPL)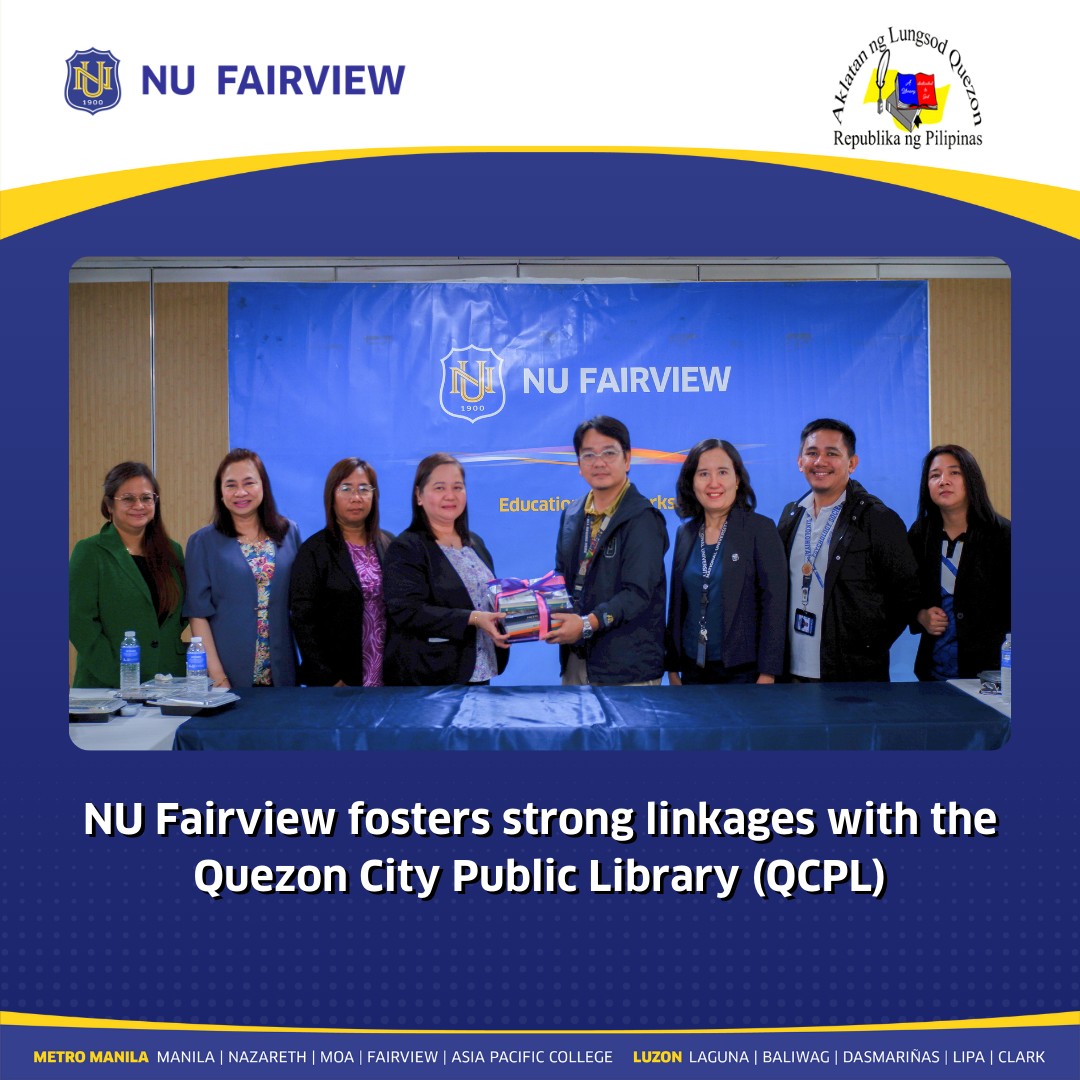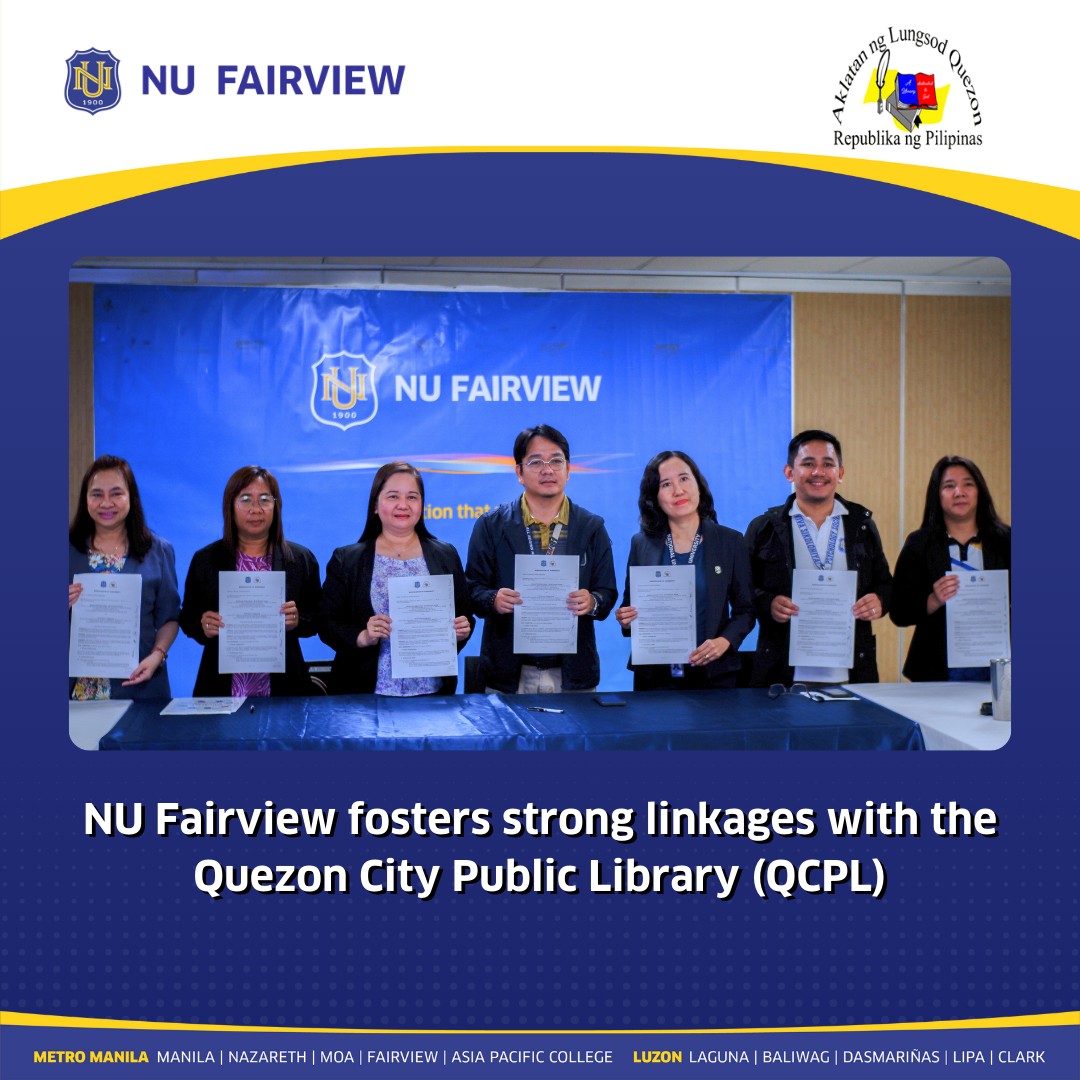 Aiming to promote library promotion, linkages, and literacy in the community, NU Fairview and the Quezon City Public Library – North Fairview branch signed a Memorandum of Agreement (MoA) on November 8, 2023.
Officials from the QCPL were Ms. Mariza Chico (Officer-in-Charge), Ms. Analiza Martinez (Head, District Libraries Division), Ms. Mary Ann L. Bernal (OIC, Asst. City Librarian), Atty. Stephanie Siason-Contreras (Attorney III, Head of QCPL Administrative Services), and Mr. Bienvenido Ongkiko III (OIC – Asst. Supervisor, District 5 Libraries).
Meanwhile, representatives from NU Fairview were Mr. Ricky R. Lawas (Executive Director); Ms. Ma. Donna Lalusin (Senior Academic Director), Mr. Jhun Himoldang (Director for Academic Services Department), Ms. Sandra Marie Rosales (Supervisor, Learning Resource Center), and Mr. Nasser Lazaro (AILPO Coordinator).
The event is a collaborative effort of the University's Learning Resource Center (LRC) and the @Academe-Industry Linkages & Placement Office.
NU Fairview's LRC is also affiliated with the @Quezon City Library Consortium, Inc. – a network of libraries from higher education institutions of the City.
Photo by: Anne Margarette Tiberio of @NU FV Bibliophile Society