Dr. Reggie Cruz NU Baliwag OIC Dean, College of Education Arts and Science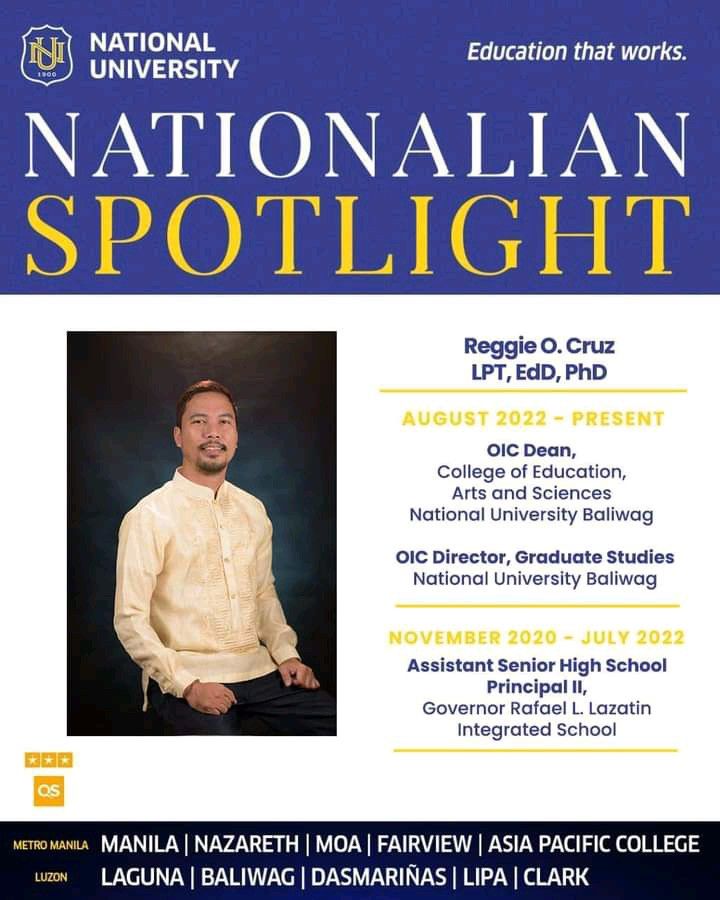 Do you know that Dr. Reggie Cruz is an awardee of "Gawad Dyornalismo Lifetime Achievement Award," a grand tribute of DepEd to exemplary scholars? He has a Master of Arts in Education, a Doctor of Philosophy Major in Filipino Language, a Doctor of Education Major in Educational Management and currently completing Doctor in Public Administration. He is an author, copy editor, literary contributor, and more. He graduated with a Bachelor of Secondary Education Major in Filipino and has been teaching since.
Sir Reggie Cruz is loyal to our native tongue ??. He has written commendable Filipino poems, and Filipino academic papers, and even published several books?. He has been awarded and recognized for his work locally and internationally. Often, he's honored as an "Outstanding Teacher" at the institutions he's worked in. ??
Sir Reggie Cruz is one of the best in his field, and it's an honor to have him as part of our NU community.