ComEx COLLAB Newsletter Issue 1 Volume 3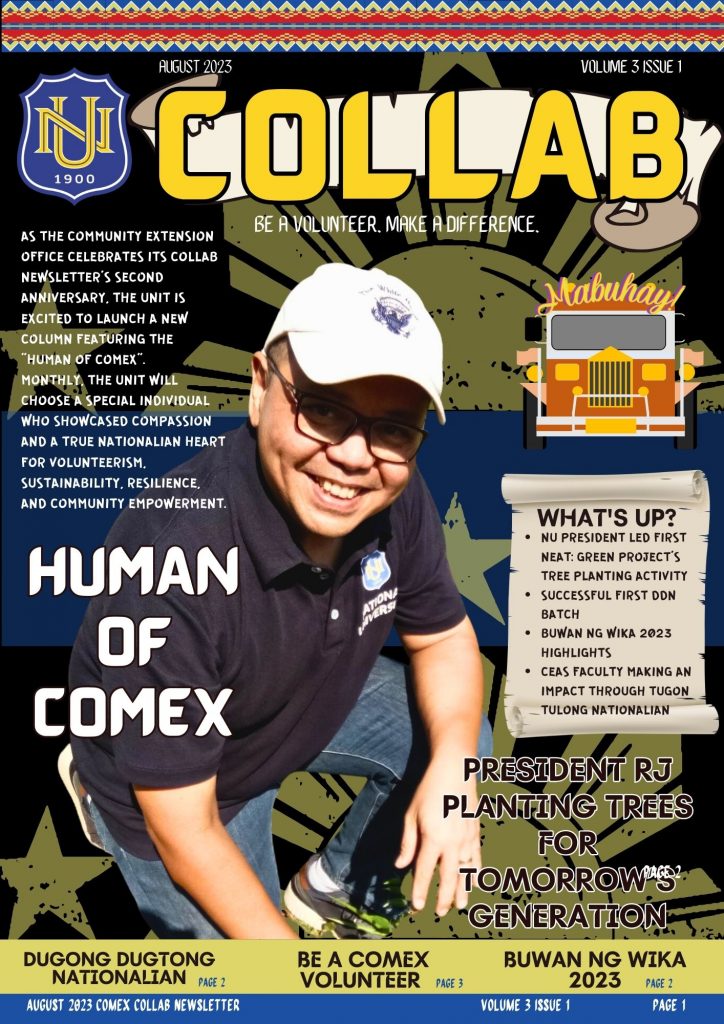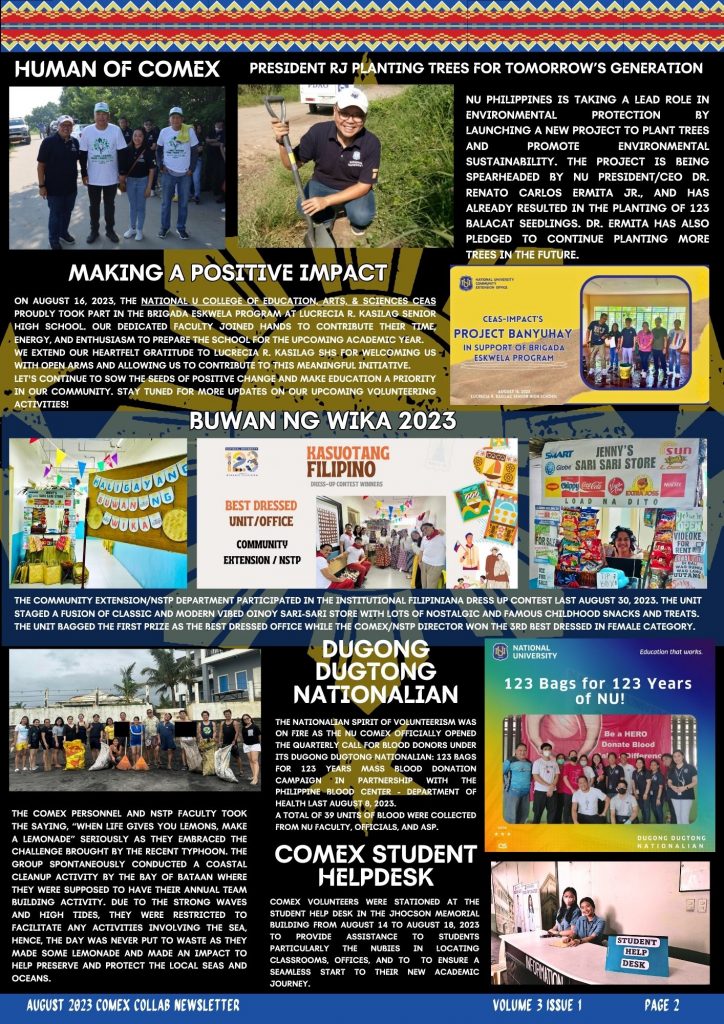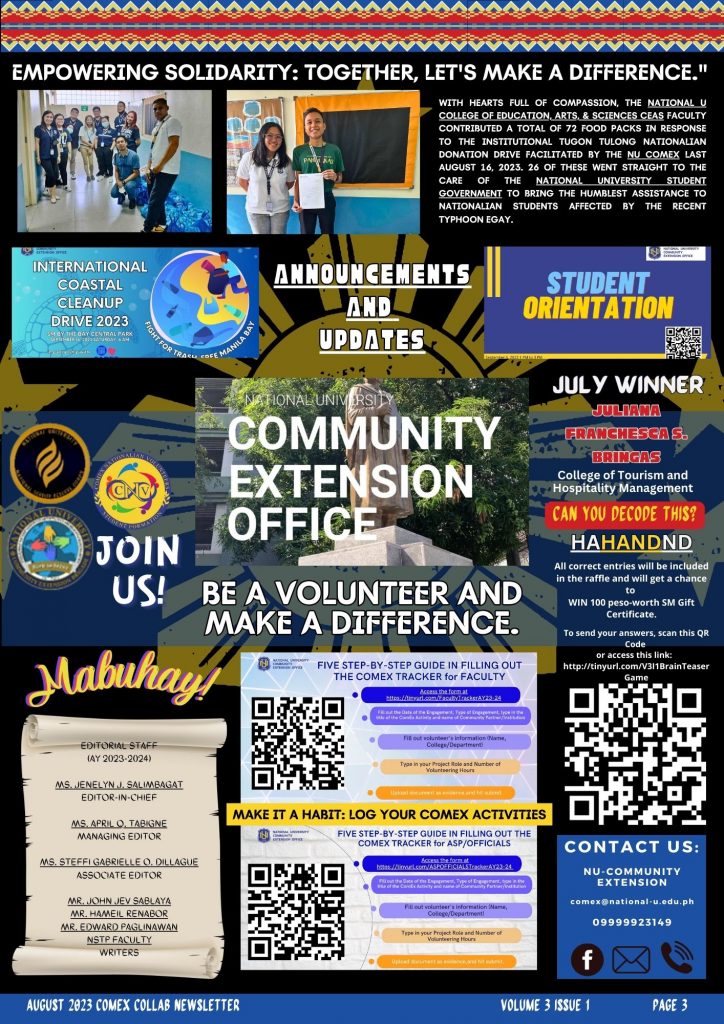 Hi there, Nationalians!
As we proudly welcome our ComEx 
COLLAB
 Newsletter on its third volume, we are excited to share our latest section entitled, HUMAN of ComEx where we will feature the individuals and/or communities who made a life-changing impact to others especially through their advocacies and communities.
For our first issue on our third volume, 
we featured our dearest President, Dr. RJ Ermita.