TEAM HACKRR – NU LAGUNA wins Microsoft Global Award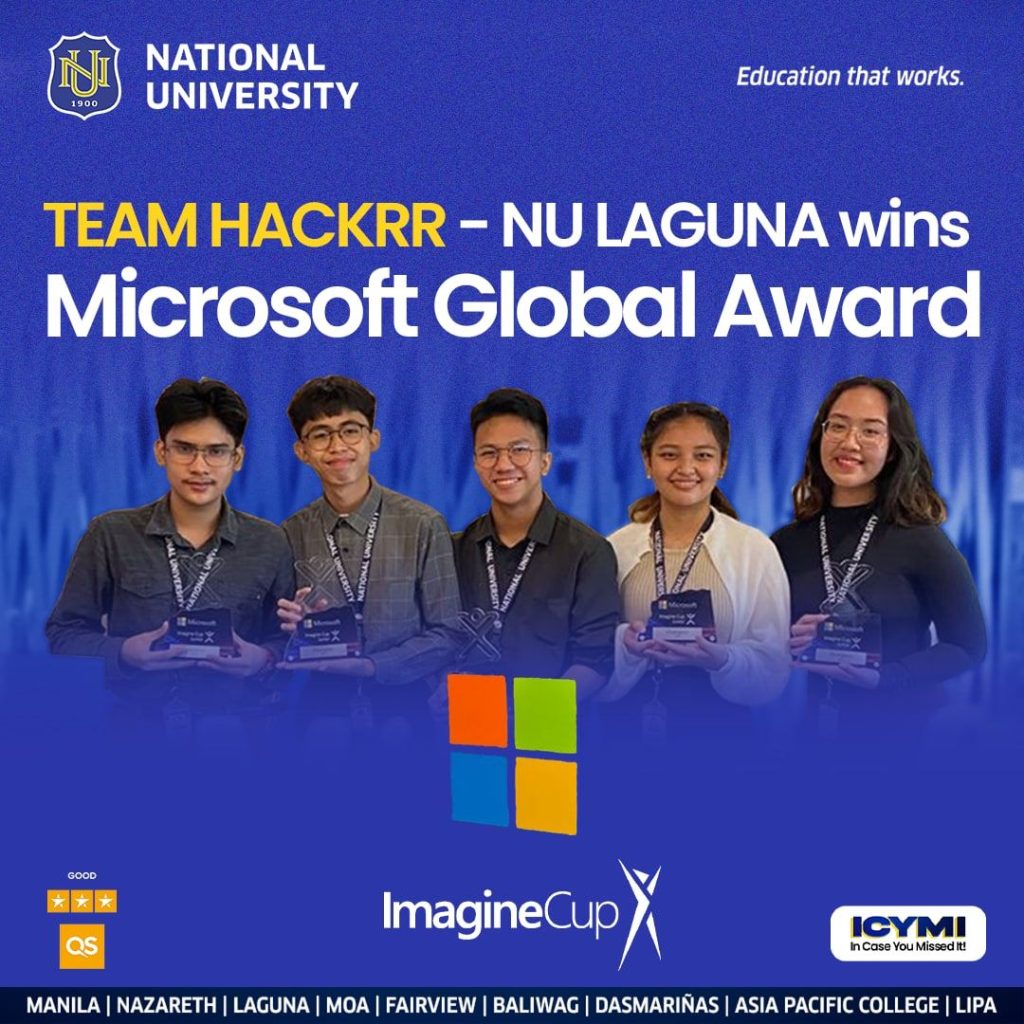 Team HACKRR of NU Laguna bags the Global Award of the For Good Challenge, besting thousands of entries worldwide! The SHS students' created "WTFact" a fact checker browser extension that uses AI to detect fake news. Verytimely and relevant during this age of disinformation and misinformation.?
Let's support our bright and innovative SHS students from NU LAGUNA by sharing this post!??
Congratulations, Ralph Bautista, Joshua Cabase,Raphel Mendoza, Hannah Coralde &
Kaira Santos!

Want to know more about the competition? Read about it here:
https://educationblog.microsoft.com/en-us/2022/06/announcing-imagine-cup-junior-2022-winners