NU Baliwag Celebrates Nationalian Pride: Victory at the National Debate Championshi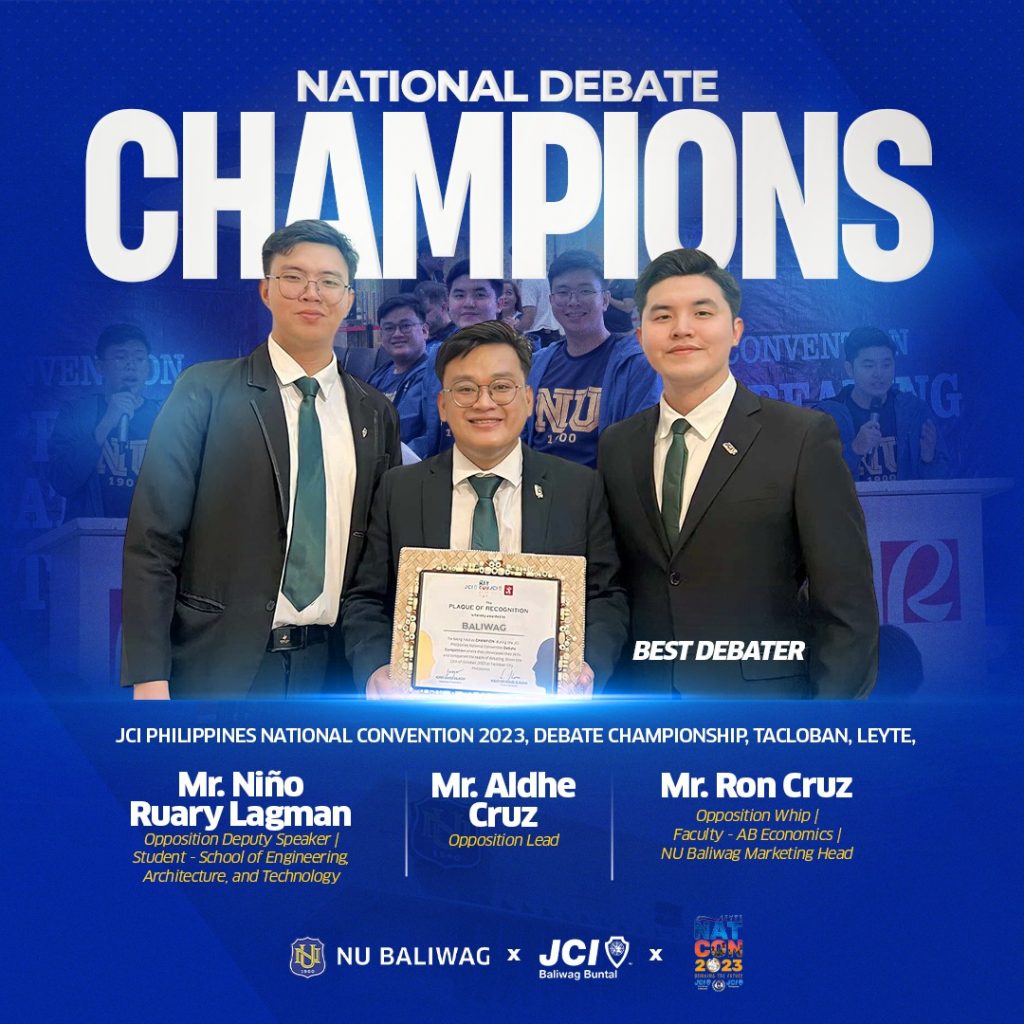 Subheading: "Mr. Ron Cruz and Mr. Niño Ruary Lagman Shine in Tacloban, Leyte"
NU Baliwag is thrilled to extend its warmest congratulations to two exceptional Nationalians, Mr. Ron Cruz and Mr. Niño Ruary Lagman, for their outstanding victory at the prestigious National Debate Championship organized by JCI Philippines. This remarkable event, held in Tacloban, Leyte, witnessed an impressive display of talent and determination from across the nation.
In a tightly contested battle of wits and words, Mr. Ron Cruz and Mr. Niño Ruary Lagman emerged as champions, securing the highly coveted title. Their resilience, eloquence, and exceptional teamwork throughout the competition left a lasting impression on all who witnessed their remarkable performance.
Adding to the glory of their victory, Mr. Ron Cruz was also honored with the title of "Best Debater," the highest individual accolade presented to participants in the championship. This recognition underlines his exceptional skills and unmatched ability to articulate arguments persuasively and effectively.
These exceptional Nationalians have once again proven that the NU Baliwag community is a breeding ground for excellence and accomplishment. The success of Mr. Ron Cruz and Mr. Niño Ruary Lagman exemplifies the university's commitment to nurturing well-rounded individuals who excel in various aspects of life.
We take immense pride in their achievements and extend our heartfelt congratulations to them. They have not only made NU Baliwag proud but have also set a shining example for aspiring debaters and future Nationalian achievers.