CEAS dean receives international citation for research in language education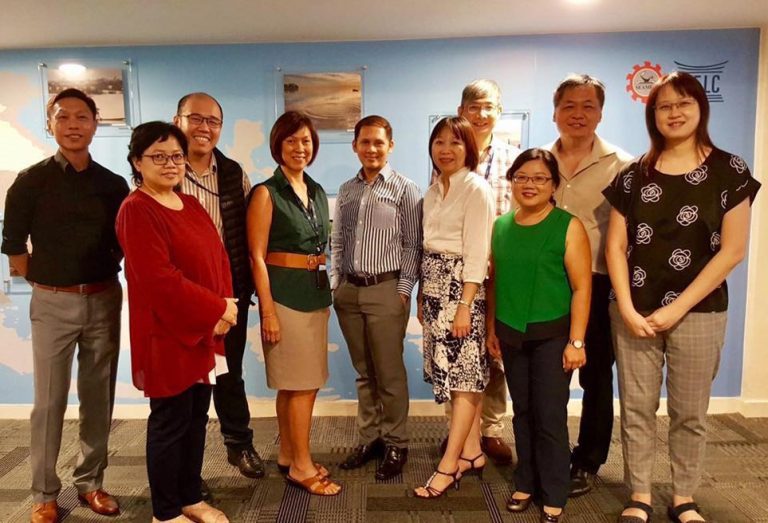 National University's College of Education, Arts and Sciences Dean, Dr. Jessie Barrot, recently received a research fellowship award from the Southeast Asian Ministers of Education Organization (SEAMEO) Regional Language Center (RELC).
Dean Barrot's study entitled "Examining the Task Complexity in ELT Course Books in the Philippines", was one of only two research studies across Southeast Asia region that was funded by the international organization for the year 2017.
The Singapore-based org aims to build capabilities in language education across Southeast Asia and promote research capacity in the region in studies relevant to the improvement of language education.
According to SEAMEO RELC, applicants must possess a rich background in research with a good number of research articles that have been published in English by international language and linguistics journals. "This is actually a competitive award for language scholars in the Southeast Asian region. They give this once or twice a year, and I am lucky enough because I am one of only two chosen by the organization." Dean Barrot said.
Dean Barrot also shared that one of his advocacies is to improve the quality of instructional materials here in the Philippines, and this pushed him to submit his work to SEAMEO RELC. "I was ecstatic when I received this award because at long last I would be able to share the findings that I will be having on this study to my colleagues from other countries, and this is an opportunity for me to also network with other scholars from other countries."
This is actually not the first international citation of Dean Barrot as he also received the 2017 Award for International Participation at the TESOL International last March 2017. He bested over 600 papers with his study "Effects of a Sociocognitive-Transformative Approach on the Complexity, Accuracy and Fluency in ESL Learners' Essays".