NU Pep Squad claims fourth straight UAAP Cheerdance Competition title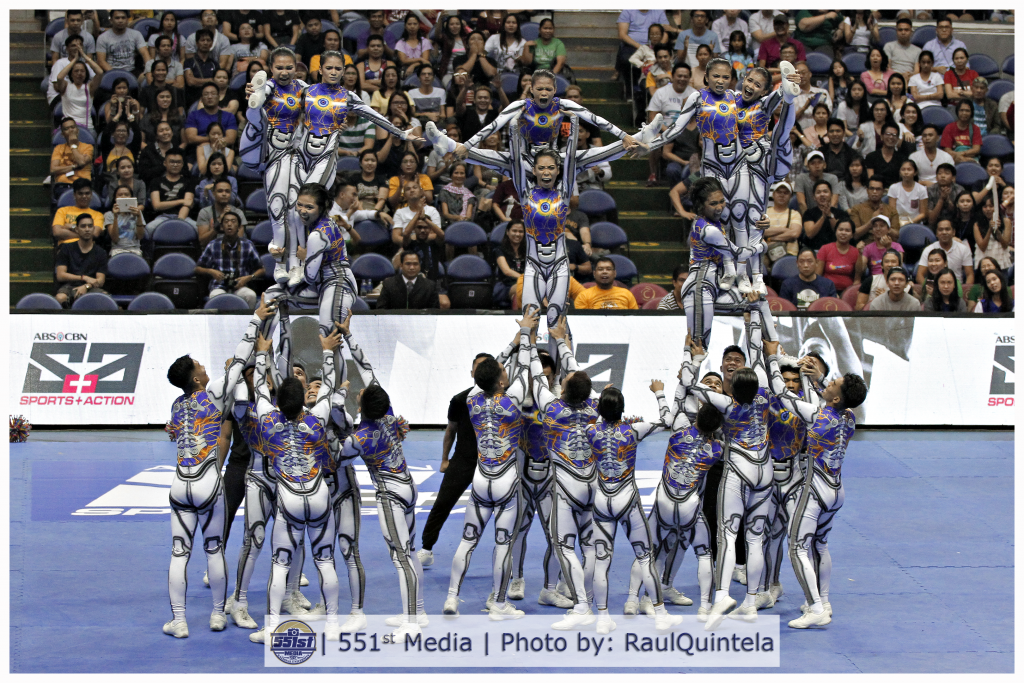 Four-peat!
Dynasty continues as the National University Pep Squad silenced and proved doubters wrong after bagging their fourth straight championship title in the much-anticipated UAAP Cheerdance Competition last November 19 at the Smart Araneta Coliseum.
National U squad showed perfection and flawlessness in their futuristic theme that left the jam-packed Araneta crowd breathless.
This is a huge milestone for the squad because NU is the second team to achieve the elusive four-peat after UST.
National U was also the only squad to score above 700, tallying a total of 711 points from tumbling, stunts, tosses, pyramids and dance routine. FEU was named second with 658.5 points while Adamson clinched the 3rd spot with 655 points.
In an interview with NU team co-captain Amanda Alejandrino, she shared that the Pep Squad went into a rigorous training to achieve the momentous title.
"The training was really difficult. More injuries but we were able to cope. Because of what happened last year, a lot of people were bashing us. So what we did was to really prepare for this year, since last summer." Alejandrino said.
Meanwhile NU Pep Squad coach Ghicka Bernabe said that this is one of the sweetest victories of the team.
"It was a good comeback for us after that controversial win last year. This is what we want to prove to everyone that we can really win the championship." Bernabe stated.
Bernabe also said that the squad is eyeing historic six-peat.
"The target really is six-peat and that would really be a remarkable part of history."
Aside from the Cheerdance Competition title, NU was also the winner in the group stunts category and they were also awarded with Yamaha Best Toss Award and Jollibee Over The Top Pyramid Award.