NU College of Architecture holds 2nd HALIGI event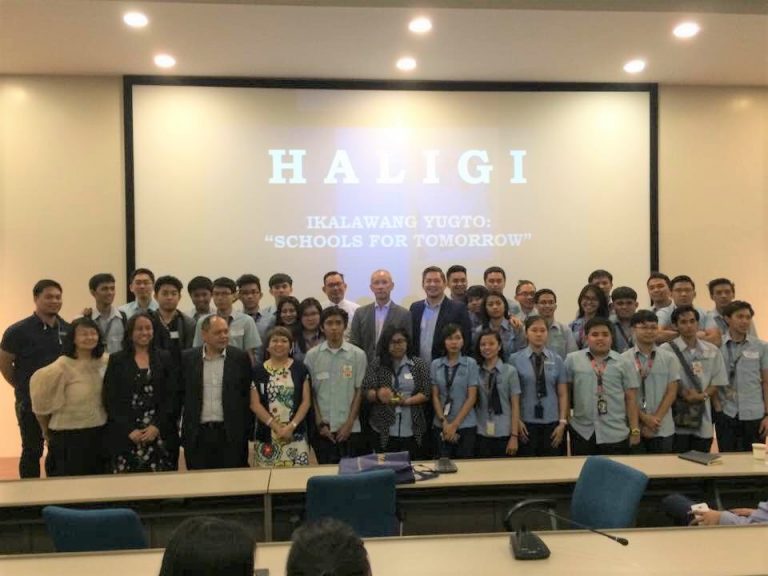 The National University College of Architecture conducted HALIGI: Ikalawang Yugto "Schools for Tomorrow", an architectural event for the benefit of its Architecture students.
The two-day event featured an architectural forum at SM MOA Annex Theatre in Pasay City last March 16 and a Design Competition held in National U premises on March 17.
College of Architecture Dean Chona Ponce shared the main objective of the HALIGI event which is now on its second year.
"HALIGI aims to widen the perspective of the students through seminars conducted by some of the top names in the architecture industry. The objective of the Forum is to expose the students to the current trends and game changers in the field of education."
Invited to speak in the architectural event are some of the most successful architects in the country such as Arch. Richard Garcia of Vision Arch who discussed "Life Centric Architecture", Rchitects, Inc.'s Principal Architect, Arch. Jose Pedro Recio, who tackled "Arch4Ed" and last year's keynote speaker and the Principal Architect of Archion Architects, Arch. Dan Lichauco who went to discuss "Campus Design; Special Places of Learning".
Third year Architecture student Josette Bragat who was present in both HALIGI forums shared what she learned from this year's symposium.
"I learned to recognize that the future need changes but, as much as possible, should be achievable through adaptive reuse. I also learned that we should always think of the occupant's comfort in designing a project." Bragat stated.
The second day highlighted the student design competition which was opened to NU architecture students. The competition calls for a design of a prototype of "Schools for Tomorrow", where the students were tasked to do an extension of the university that offers in-demand programs with a hypothetical lot that measures a square lot and a length of 100 meters on each side plus a population of 3,000 students. The students' works were judged by Arch. Jessie Ling and Arch. Richard Garcia using these criteria: Function and Flexibility (25%), Innovation and Creativity (25%), Sustainability (20%), Safety and Security (15%) and Visual and Aesthetics (15%).
Fourteen teams joined the contest where in fifth year students Dar Yiel Reyes and Micah Mesias won the first prize to take home P5,000 cash.
The two-day event was organized by NU College of Architecture and Arts in partnership with SM Prime and Boysen Paints.