National U student named PICE's most outstanding CE student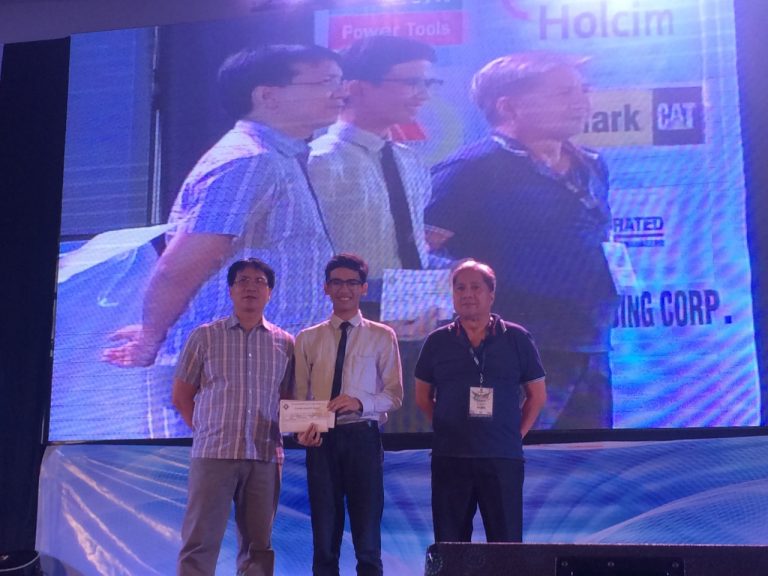 John Andrewver Margallo, a 5th year National University Civil Engineering student has been named one of the five Most Outstanding Civil Engineering Students (MOCES) in the Philippines by the Philippine Institute of Civil Engineers (PICE) for the year 2016.
The award which was announced last November 17, was given to Margallo and 4 others during the 42nd PICE National Convention held in Davao City.
The annual Most Outstanding Civil Engineering Student award is given to outstanding student-member of an accredited and active PICE student chapter.
20-year old Margallo was among the top 5 students chosen from the 187 student chapters from all over the country.
Each school can submit only one nominee and he/she must submit one set of authenticated documents.
Margallo who is a consistent academic scholar and the president of the PICE-NUSC organization was chosen to represent National U.
They were judged according to their academic performance, leadership and involvement in the PICE Student Chapter, community service and the content of the essay submitted to the panel.
Margallo couldn't hide his delight after learning that he was one of the MOCES for 2016.
"Of course it's such an honor to be awarded as one of the most outstanding CE students in the Philippines. I feel so blessed to represent our beloved university, to show them that we're not just good in sports, but we can also excel in this kind of competition." Margallo said.
Margallo received a certificate of recognition and P5,000.00 cash prize.