FEATURE: Architect Geremias A. Barcebal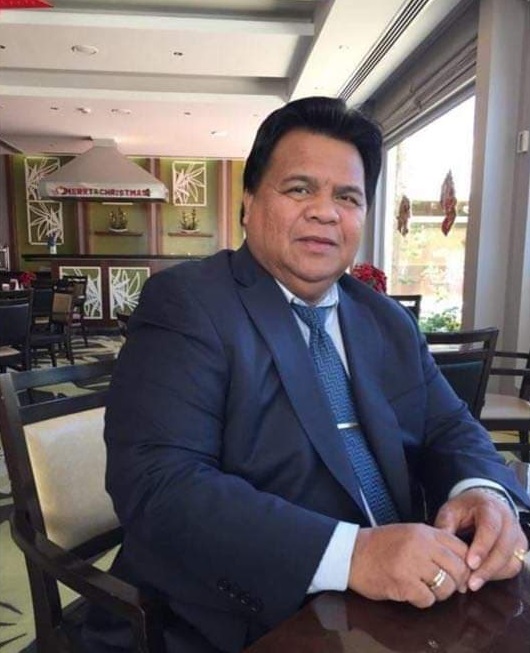 For us to succeed, we must take risks.
This is what Architect Geremias A. Barcebal had in mind when he took the plunge and flew to Saudi Arabia to fulfill his dream of becoming a successful architect.
A native of San Teodoro, Oriental Mindoro, Architect Geremias dreamt of becoming an architect even when he was young. And choosing National U is something he did not hesitate to do because it apparently runs in the family.
"My siblings are all NU, my brother who is now in the United States took up Electrical Engineering, siya ang nagdala saken sa NU. Even if my father wants me to go to another school to take up Civil Engineering, ang puso ko art ang passion kaya Architecture ang pinili ko." All six of them studied in National U taking up Civil Engineering, Sanitary Engineering, Doctor of Dental Medicine and Architecture, respectively.
During his time in the university, Architect Gerry was very active in joining competitions that according to him played a huge part in his career's success. One of those is the nationwide design competition focused on "Eco-Independence" in 1980 were he was among the winners alongside other National U delegates.
"It became my path to success. Dun nagsimula lahat eh, nakita yun ng mga Arabo, at hindi lang ng mga Arabo, maging ng royal family. "
Barcebal studied hard that he finished the Architecture program for only 3 ½ years. After his graduation in 1980, he immediately flew to Saudi Arabia due to various working opportunities there. One of his first jobs was working for Prince Moteib Khaled Sudairy (Shilia Company) in 1980 to 1984 as an architectural designer. Despite being young in the architecture field, in 1984, he worked as the Chief Designer and Officer-in-Charge of Al-Mahdi Consulting Architects. And in 1989, he became part of the Al-Mutlaq and Bu-Nuhayah Consulting Engineers in Riyadh, Saudi Arabia. From being the design and technical director, he is now the Assistant General Manager of the firm, the highest position held by a foreign national in a firm ran mostly by Arabians. His work specializes in bank design and project management and he had projects not only in Middle East but also in some parts of Europe and United States of America.
Barcebal shared that it was a mix of hard work and constant prayers that made him survive his college life. He recalled that he would always visit the twin churches located near National U. "I remember then, I will not go to NU unless I passed by the two churches in Bustillos. I will go there at 6 in the morning then 11PM before umuwi. Maaga ako pumupunta sa NU kasi masarap mag-aral sa umaga sa school."
He also shared that he focused mainly on his studies why he was able to graduate ahead of time. "Noon kasi madaming fraternities sa NU, actually sa lahat ng mga school around Manila, pero I chose not to join. I would tell them; I can help but I can't join. I put limitations kasi priority ko nun yung pag-aaral."
And in almost four decades of constant work in the field, Architect Barcebal gives back to National U through constant participation in the College of Architecture's activities. He also became part of the Don Mariano Jhocson monument project as one of the design donators. Right now, Architect Gerry wants to help teach the aspiring architects through his work ethics. "Lagi (kong) sinasabi na sa bawat gagawin mo, kailangan ibinabandera mo ang NU, hindi mo pwedeng kalimutan, kasi part na 'yan ng buhay mo."
At present, Architect Barcebal is still working for the Saudi Arabian company while also managing the PH-based companies he owns – the MB+B Group International Inc., where he acts as the CEO and the GA Barcebal Builders where he is the President and General Manager.
Article written by: AARomero (interview excerpts for Heritage II)